Sebastian Gomez Interview Blitz
Ten Questions with Fantasy Illustrator Sebastian Gomez on Process, Challenge, & Mindset
1. How long have you been working as an illustrator?
I have been working as an illustrator since 2016 when I graduated from Montclair State University.
2. Your drawings are full of personality and fun characters, including animals. How much work do you put into a drawing vs. a completed painting?
I put the same amount of work into a drawing as I do a full painting because I like creating a story behind what I am illustrating, whether is going to stay in pencil or become a painting. I still create reference and do research when needed. The only difference is that a painting will take a tiny bit longer because painting takes more time. Even in a finished illustration, I take more time in the preparation and drawing stages than I do in the final color application.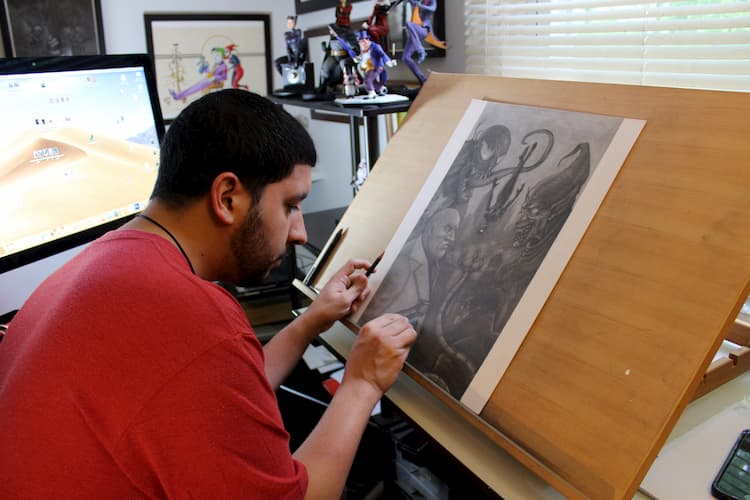 3. Where do you come up with your ideas? Are there places that you frequently discover inspiration, even when following art direction from others?
What inspires my creations is mainly nature. I love animals, and in almost every piece I do, I make sure to include an animal. I am also inspired by every cultural mythology. I am constantly reading F/SF novels and wanting to bring those stories to life. The effect I want to have on the viewer is a sense of wonder, making them ask questions to immerse themselves in the story I am trying to convey.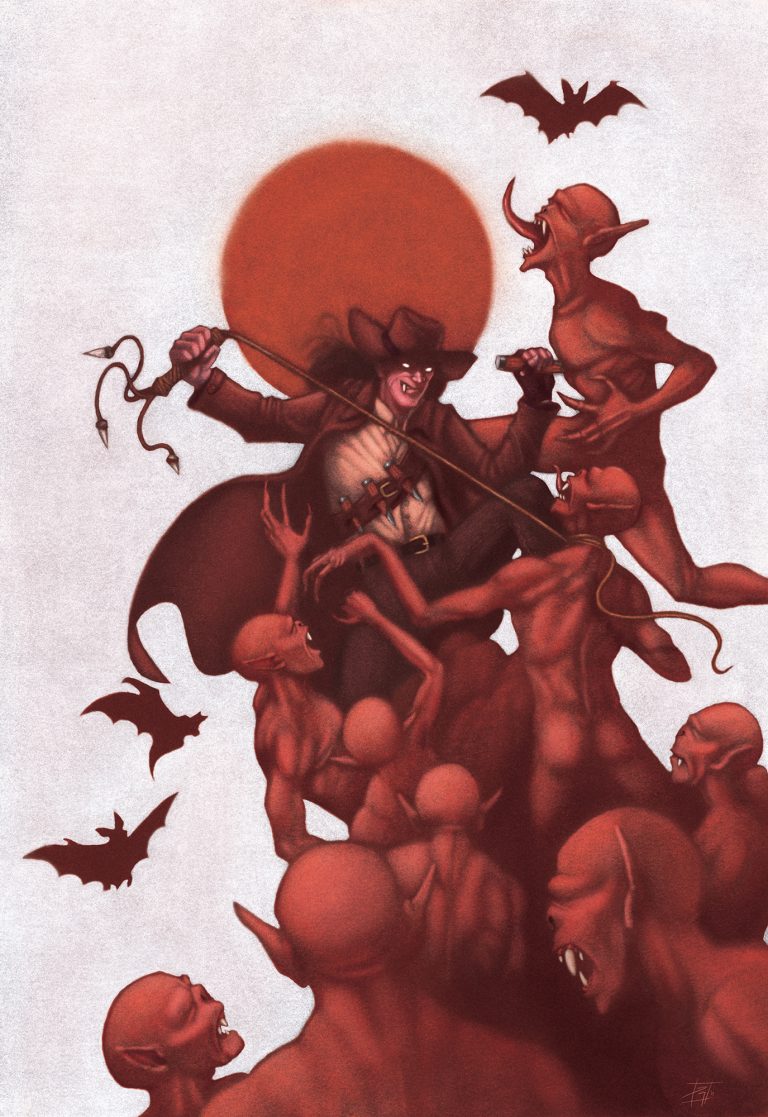 4. What are your favorite projects to work on, and why?
The projects that excite me the most are the fantasy themes of myths, gods, and creatures, where I get to use my own interpretation and creativity to bring to life things that don't exist. I enjoy sequential storytelling but I prefer single image storytelling like book covers. I almost bring the same approach to any piece I tackle. I love doing the research and gathering photographic reference for any piece, whether it is a realistic historical piece or a more cartoonish children's book image. The only thing that changes is the mood and emotional response I am trying to get from my audience.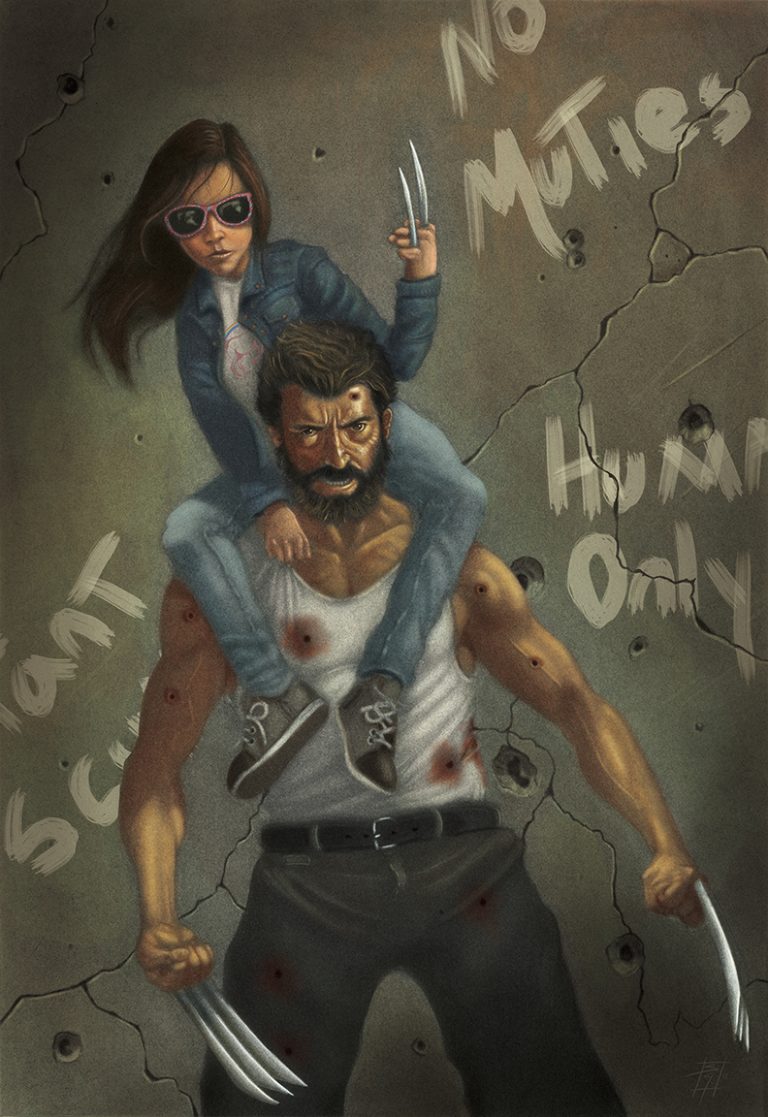 5. What do you find to be the most difficult aspect about illustrating?
I have a few challenges I tackle when creating. One is actually getting myself to get something started. I sometimes just stare the empty page a while before getting brave enough to realize my vision. Technically the most difficult part for me to illustrate is anything mechanical and man-made like robots cars or buildings. I always feel more comfortable with organic shapes and nature.
6. How have you overcome these kinds of roadblocks or situations?
I get over my hesitation to get started by going on Instagram or picking up one of my many art books and looking at some of my favorite illustrators to get my engines going. I also like to put one of my art instructions DVDs Like Donato Giancola's videos.
Watching someone actually doing it makes me want to do it more. As far as illustration of mechanical and man-made things, well I just avoid them. No, I'm kidding! I just have to do a lot more research when it comes to that and slow down and be more mindful of what I am drawing, because when I'm drawing animals or the human body I almost use muscle memory and I'm just more comfortable. So, in a way, I am still trying to get over this roadblock. I will just have to practice more and force myself to do personal pieces with that type of subject matter.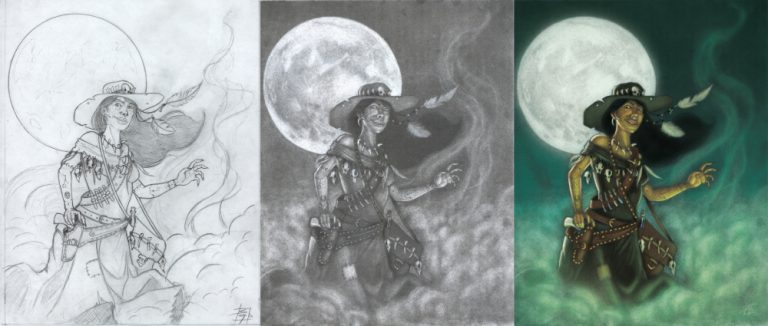 7. Are there any art programs or workshops that you have found to be particularly helpful in up-leveling your work or meeting helpful people?
The biggest change in my art and in my confidence was mainly because of my participation in the Illustration Master Class. I was part of this program back in 2015 when I was a junior in college and when I was really down on myself and had no idea what my style was or how I would fit in the world of illustration.
In this program, I was able to network with other young illustrators coming up. I also got to work alongside some of my illustration heroes. I was able to pick their brains and watch how they worked. After this I was more confident in my senior year and was able to experiment more, eventually settling on a style that I am still using today.
8. Some of your strongest work appears to have limited palettes that work in one or two colors. Is that something that you gravitate to naturally, or something that developed over time?
The limited palette I developed happened over time. When I first started I was only working with naturalistic palettes. But I got bored of doing this and it wasn't until I found the art of Jeremy Wilson and Julian Totino Tedesco that I started trying to experiment with those types of color schemes.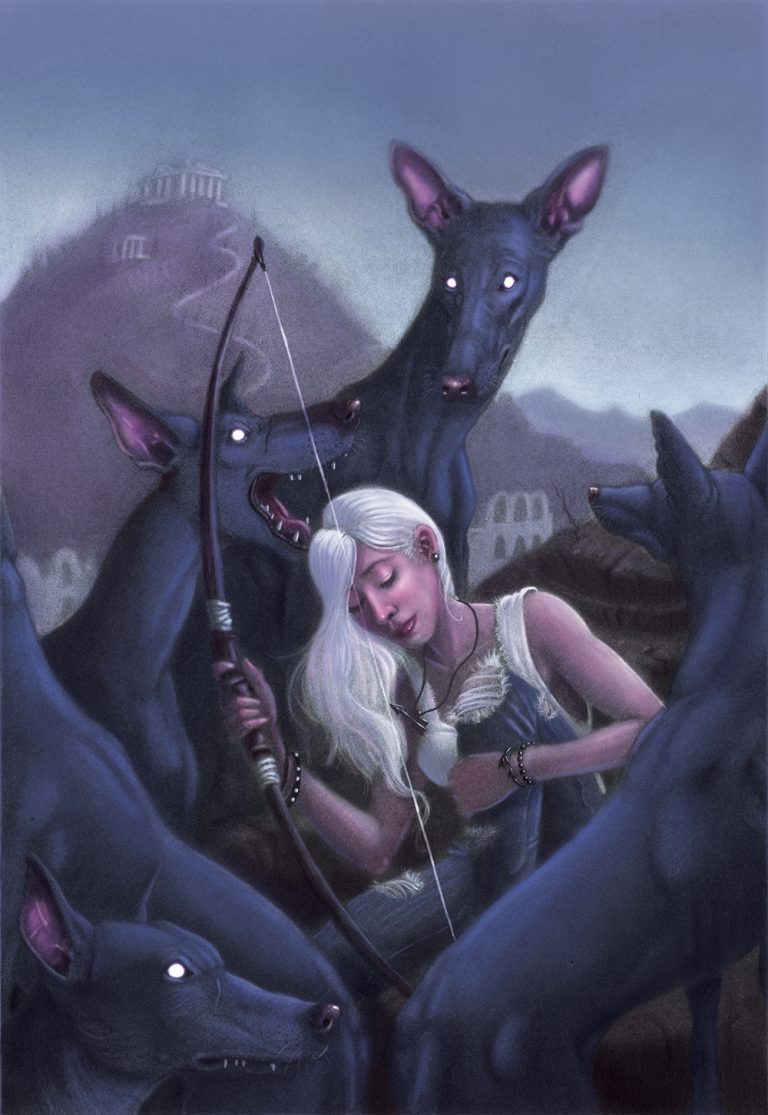 9. How could you be more supported in your personal art and career?
I feel that I am already pretty supported in my art. There is a very big illustration community around where live since I live close to NYC and there is the Society of Illustrators there. If I ever feel alone, which in this line of work I can happen, I can just go to one of the many events the SOI holds.
I hope that my work gets out there more and its seen by as many people as possible. I am still pretty early in my career, and the jobs are to rolling in as fast as want them to, but it's part of the grind and I have to keep my head up and not get discouraged.
10. What mindset do you think people need to make it as an artist today?
I believe you need to have a patient and self-motivating personality, as this could be a lonely endeavor. You also need to be as good a salesman as you are an illustrator because networking and getting yourself out there is a big part of it, and as I said in my previous answer you can't get down on yourself when things are not going your way. Developing a thick skin and a persevering attitude is essential.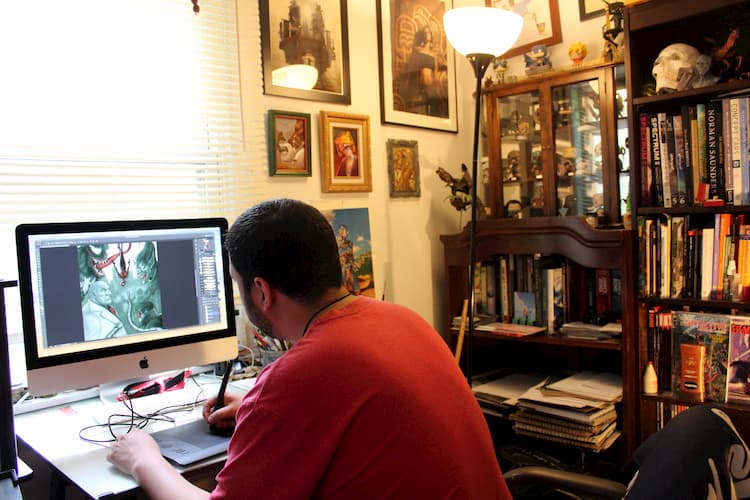 BONUS! What is a dream project you would love to work on, and why?
I would love to be able to do F/SF book covers or a comic book series. I would also love to get into Visual Development in the film or game industry. See more of Sebastian's work at gomezsillustration.com.
Progressing in any industry can be tough. If you would like to join a group of professional creatives that are advancing their careers and helping support each other as they grow, please head over to Creatives on Creating, a curated group on LinkedIn.
We share articles and resources on topics like inspiration, mental wellness, creativity, productivity, and networking; and we encourage our members to make the connections with others that they need to succeed in demanding artistic careers.
Remember that you don't have to go it alone! To learn more about how coaching can help you accelerate your growth (and profits), check out Creative Confidence Club, a 12-month program to get you from professional overwhelm to creative confidence.