Style, Boundaries & Balance with Cody Tilson
Cody Tilson talks about finding your style, pushing the boundaries of your art, and balancing your work and personal life.
It turns out art director and illustrator Cody Tilson has as much of a sailor's vocab as I do from my tattooing days.  Below, read a somewhat edited version of our chat about how he found himself to be the art director at Playboy magazine, his transition into managing creative teams at Leviathan, and what it takes to be a bad-ass artist while still having a fulfilling life outside of the studio. 
CT: Early on, before I had an actual career I used to be involved in ConceptArt.org. I used to run this big illustration tournament through it.
Me: I went the tattooing route so I didn't keep up with the ConceptArt crowd then. I thought if I had a painting career that's where I'd go with it, but I just worked on people's skin instead.
But there's a lot of inspiration that comes out of conceptart.org…
CT: I never had the guts to go the tattooing route. A permanent canvas? I'll just start over. F%& that, no thank you!
Me: It makes you really appreciate what technical skill can do for you. And it also makes you enter this Zen Mind where you know stuff is going to happen. It's never going to be perfect and your clients are paying you to make it good anyway and just get them through those phases without freaking out.
You have to be the one holding the space and not going, "Oh F%&!, things are going poorly!" You just bring it back into the phase where now it's good and it's what you asked for. I vibe with concept artists and art directors because I feel like illustrating is a lot like that.
CT: Yeah. Managing. Essentially my job is managing everyone thinking, "Oh God it's not going the right direction. I don't know about this, I don't think I like this..." and I'm like, "Just shut up and stay on board, you're good!"
Me: Yeah, you just simmer down. We're all gonna get there. We're all in the same ship together so we're not going to crash it.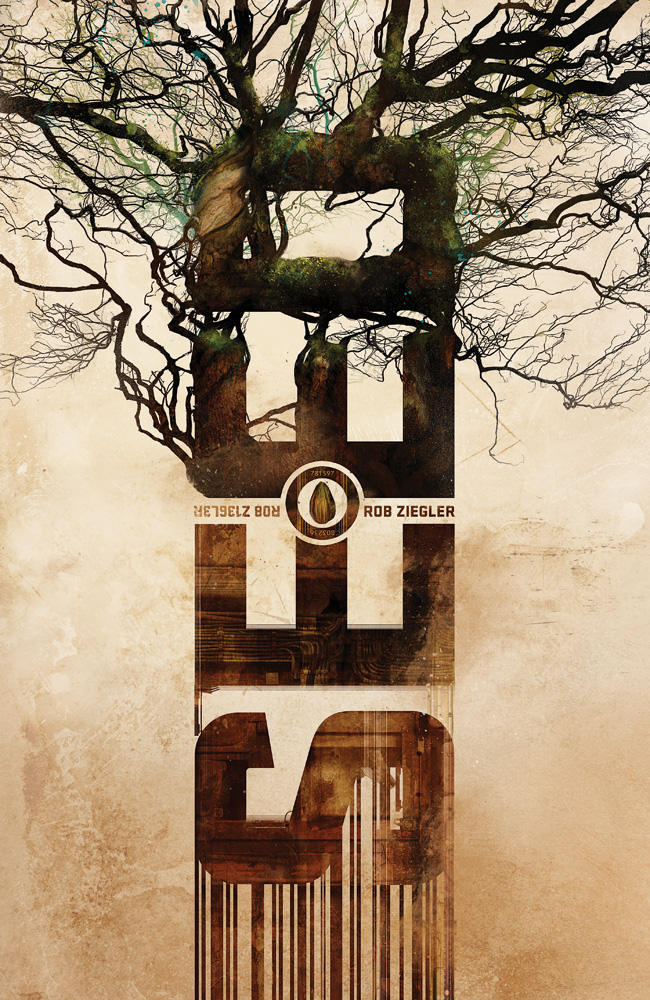 CT: When I was involved in (concept art) I was a 20-year-old kid I didn't know anything else. I'd just go out to some of these workshops meeting people. I would rather just meet people as people instead of try to get anywhere and get anything out of them. And there's an annual called Spectrum.
My goal was getting in there once, and I got in there once and I never tried it again. But they were having an exhibition Out in New York, and Dan (Dos Santos's) wife couldn't go and he invited me out one time, and we became buds.
Me: Fantastic. He's good people. His ability to champion others and help you get where you're going is wonderful. He's awesome.
CT: Is your name really Blaze?
Me: It is! I changed it when I got married because I was super, super shy and I was about to open my own tattoo studio, become a boss and have an apprentice. And I didn't feel like I had it in me to do it.
I had a lot of baggage from my past so I thought, what if I just changed my name? I'm getting married in a few months and what if I just changed it? Like, the whole damn thing... 
I decided to step forward and become someone who is brave enough to do this. So I asked, What's that name for me? And one day at the bottom of the page on the internet I saw the word blaze and I thought, "Oh s#!t, that's my name!"
And I ended up changing it and it was awkward as f%& for the first year and a half, I'm not gonna lie. Because it's always hardest to bring people along that know you and know all your s#!t. But I talked to them, particularly the people close to my heart.
My husband was 100% behind it. I talked with my brothers and said, "Well, here's what it means to me: this is about being brave. It's about becoming a bright light in what I do. It's about being able to take people's s#!t and not completely crumble as soon as someone shows me resistance, because I'm going to need that. So when I want to be called Blaze, it's not just a cool art name even though I'm too embarrassed to say what it's really about most of the time… so I'm kind of saying that to people I don't know."
I had to hide under a lot of things at first even to make that switch. But over time I just I became it.
Changing my name has informed my process with coaching and helping people build talismans. I tell them, "You can do it! You can choose something, and it can be something that powerful and that profound. If you have to, you can change your frickin' name because you're stepping into a new energy and you can consciously choose that kind of stuff."
CT: I have a friend who changed her name to Fury. You gotta do whatever the f%& feels right.
Me: When you do it consciously and you own it, you have a vast amount of power. People underestimate that we all have the possibility to do it.
I love cheering people on. Everyone has that capacity for profound change.
But to bring it back to you - you do a lot of things.
I was curious to interview you because you work across so many different genres and you're both a director and an illustrator. I'm curious, how did you find yourself in all of these different roles?
CT: Well I guess the short version would be I always loved illustration, but I never had (the impulse to paint 24/7). People like Dan can paint 14 or 15 hours a day. They love it endlessly and they think about painting and appreciate the constant challenges that it brings up and spend their life conquering that one craft. 
And I always tell stories at the heart of it. I guess that sounds so f%&ing lame, but really that's what got me through my career. Early on I was launched out of college with no real skill set.
I was working 40 hours a week while I was going to Columbia College in Chicago. It was a commuter school. Nothing was expected of you. I didn't really push myself and then my parents moved my whole family down to Florida. I had no place to stay. And knew, I couldn't just do odd design jobs here and there.
I think my first design job was for my (now) wife (20 years ago.)
We've been together a long time, but she was working at the V.A. hospital as a research student then. And she talked my way in to design their logos and newsletter. 
I've always been very driven, and I know I've always been very stubborn about the fact that I know my illustration and art background. And with that and my creativity, I know I have this weird enough bent on what everyone in Chicago seems to do in an agency. I've always had a weird outside opinion.
My first portfolio was really bad digital drawings and a couple designs that I took to an opportunity at Playboy for a senior designer role. It was a digital design and digital marketing job my wife found, and she bought me my suit and tie for the interview. 
I walked into the place with all my work. And some of the people who eventually became my best friends were in the room, and they were all tattooed and pierced and everything and I was just like, "Oh... I shouldn't try to be someone I'm not!"
Me: That's a wonderful lesson for anybody. You think that you have to show up one way, but really just show up as yourself and you're gonna find what works for you.
Why apologize for who you are?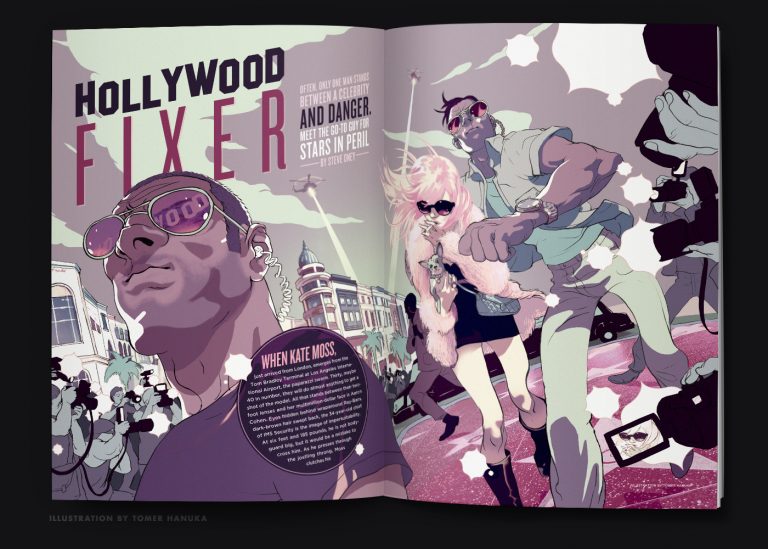 CT: Well I didn't know that yet. My main goal was getting a f%&ing job. I needed to make money, and this was an opportunity. What I saw was this is a real company.
It's weird you know, but it's not a charity, and I didn't want to work at some web design company. I'd taught myself how to design websites and I know I have this weird, very graphic approach to design. I love showing people something they haven't seen before whether it's some kind of film experience, design or whatever it is.
Long story short, I got the job and I worked as a senior designer doing a lot of the marketing which was basically naked girl, click here pages.
You could just get by at Playboy. It wasn't a very demanding job, but I was very driven. I'm still involved with the illustration and ConceptArt community. I love doing that, too. And I always try to inform my design with something more graphic, and different and weird – so I would try to make the most beautiful naked girl, click here pages ever.
I was using it as a platform to be a better developer and designer. I was coding every page that I did. I would try to do as much as possible to expand.
And what I really loved about Playboy was the magazine's history in illustration and art and the whole office was just flooded with Ed Paschke and Kent Williams and Phil Hale pieces.
It was amazing. I saw it as an opportunity to use a weird clashing of my skills. I could work in art direction while making art.
I'd be working with artists, and I'd be designing. I already saw that as the end goal and so I started to do some print advertisements that would be included in the magazine and eventually that got me promoted to the magazine.
I got noticed from that work. My style was a-typical and very splashy and colorful and graphic and it was something that they weren't used to. So, I got pulled up as an art director which was a f%&ing great job.
I had an office that overlooks Lake Michigan and they told me to go down to the art archives and just pull out some art. So, I hung an original Kent Williams and original Phil Hale in my office. It was great!
And the first thing I did was start making a kill-list of all my favorite artists. Who do I want to learn from?
And it was Dave McKean, Tuller, Kent Williams… All my faves.
Dave McKean is basically the person that got me into what I do because I always saw those Sandman covers… and he's an illustrator at the heart of it, but he's also a photographer. He's a director. He does whatever the f%& he wants and it always looks like him.
And I knew I wanted to do that.
There isn't restraint. In pieces like the Arkham Asylum graphic novel and some of his earlier work, there's a lot of representational art but it's very multimedia use. It's got the Bill Sienkiewiczsink wildness to it. It's a-typical storytelling for graphic novel media.
What I love about artists I really admire, is that they're "doing it wrong.". They don't give a s#!t about what you're supposed to do. They just do what feels right, what feels like a perfect expression of them. 
And that was always my north star and I started to apply that to the layouts that I did at Playboy. I did a lot of the feature spreads. And I'd still direct photo shoots, which was new to me too. (Photography) was a new skill I picked up at the time and that got me working with a director of photography that been doing it for 30 years. 
That put me in a position to learn something else, too; acquiring the skill. I'm not about acquiring someone else's skill set. I don't want to watch a photographer because I want to know how he does it and I want it (for) myself.
I want to know how to work better with those artists: with 3D artists, with motion artists, photographers, directors of photography. I want to understand where I can fit in the process and what I can bring to something that's much greater than myself. That's always been exciting for me.
So, when Playboy kind of fell apart in Chicago, I got a job at a digital agency.
It wasn't the most exciting work. It was digital campaigns and social campaigns for big entities like Lenovo and HP. 
I think it really helped me get faster and get to the ideas more and more (easily). I think most importantly, (it taught me to) talk about my ideas in a way that gets everyone else on the same page, including clients and my own team. It helped me express what I think about the end goal before I start whereas I'd always been about exploration (before taking that role.) I have a client that's paying us, so I have to think about that.
And what really started me down the path that I'm on now is (realizing that) agency work isn't for me. I don't want it. That's what Chicago is.
I wanted to get more towards entertainment. Telling stories and being a part of something like film animation and experiential design. Taking beautiful content into spaces and creating transformative, different, a-typical experiences.
I don't have just a design portfolio and an illustration portfolio. I always put it all together and the right people respond to that because they go, "Oh you aren't just a T-shaped creative. You don't just do one thing. You obviously get excited by not knowing how to do something and figuring it out." And that can be scary but that's the way you grow.
And so, I got a job at Digital Kitchen which has a long history in production creating crazy experiences. Have you ever been in the Cosmopolitan in Las Vegas?
Their lobby is a good representation of what I mean when I say experiential. It's taking film and animation but using it in architecture and using it in spaces.

Me: I wonder if that's where things are moving now, more experiences and people being able to create an experience holographically for audiences. I feel like that's where it's moving sometimes.
CT: It's thinking about how to do that in a new way.
I'm at currently at a company called Leviathan that specializes in high-end production. And not just something to watch. It's something you experience, that you engage with.
There's a whole team of engineers here that I get the privilege of working with who can figure out not only how to create generative art and actually develop that, but also a-typical interactions that turn into just big crazy experiences… that you wonder, "How the f%& are you doing that?" That's what I'm into.

At Digital Kitchen I spent a lot of time at work. I worked for the Mercedes Benz stadium doing the opening sequence for the Atlanta Falcons and all the artistic content working with some amazing people. I've done a couple of main titles and I've worked on campaigns that are experiential things.

It was everything and anything, but it was all under that umbrella of creativity pushing the limits doing something f#%ing new and exciting, and I think I've really started to hit my stride.
So right now, I'm the creative director of Leviathan and creative director at Digital Kitchen but I'm also very hands-on. I want to be a part of it. I want to help make it, but it's also my job to pitch and to win work, to oversee the production of it, and also interface with the client and get them excited about what I'm excited about.
I found that my illustration and design background really translated well to style frames and setting the looks and moods whether it's film, animation, hand-drawn collages – whatever it is.
I can be a chameleon in that way to set the looks of these title sequences, these animation pieces, commercials, or experiential art. And that's where I thought, "Oh OK. This is what I do."
I love illustration. I still do it on the side all the time. Dave Palumbo was an art director at Nightshade Books. I probably did about 15 book covers for him on the side while I worked at Playboy.
I've always had my toes in illustration, but I get excited by solving really, really big problems with an amazing team where I could never do it on my own. It's very collaborative and it's a lot of fun.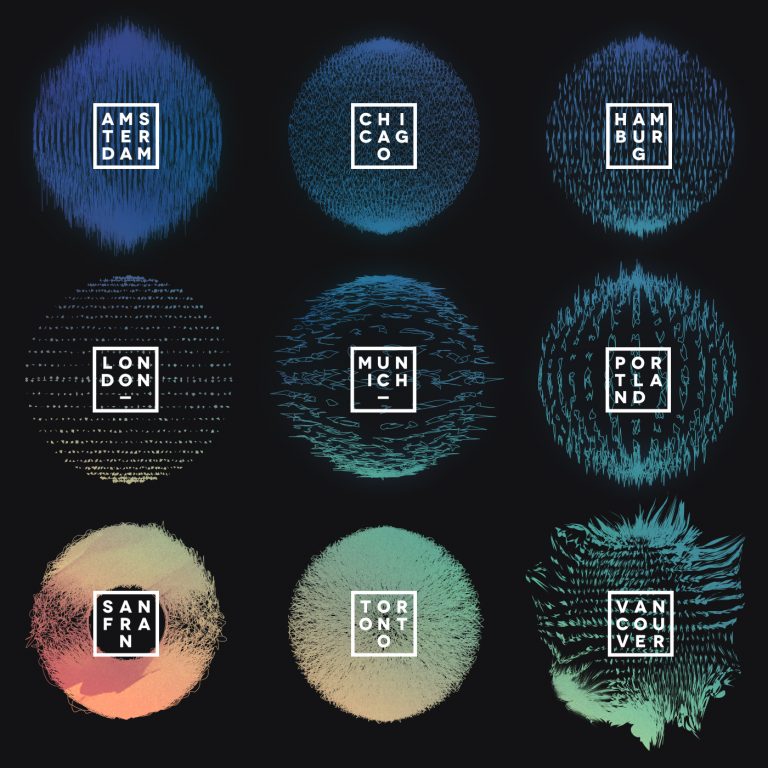 Me: It's inspiring to hear how excited you are to be a part of a group, and to direct a team and to get all of the players on the same page.
CT: Yeah! But I also have these consistent existential crises the same as any creative person in any industry.
It's always going to get back to that question of, "Well what do I really do?"
I want to start a studio, but do I keep doing this? It's fun, but it's stressful. You know there's always the fantasy of, "I should really just go study at the atelier, and learn how to f%&ing paint for real this time," you know?
Me: Every artist I talk to, every artist I've ever met – we all feel like that and even if you've studied at the atelier you still feel like ten years later, look, maybe I should go back!
CT: I think I've been so reliant and proud of the fact that I consider myself self-taught – and you can see it, right?
I'm not a master of anything, but I feel great about where I'm going and I think it's like you said about it initially when we talked about tattooing… the process is the process, and I'm going to f%& up. I'm not always going to do the most amazing things but sometimes I will.
Part of the journey is f%&ing up, learning from mistakes getting better and figuring out how to course-correct faster and be more creative.
I think through my career, I have I've always relied on that level of style and that other element that I could uniquely bring to it but I never did anything the "right way" which is what I said earlier is what I admired in other artists.
But now I'm starting to feel, "Oh man, I should just go back and really try and work on my foundation. Maybe I could take some years off and paint and just see where that goes."
I think I would have done that this year if I didn't have a baby.
Me: Congratulations!
CT: Thanks! All of a sudden, nothing matters and everything matters, in terms of what I want – because now everything is about his growth. And then, too, I don't want to sacrifice myself and my development because he'll know that.
Me: We dance on a razor's edge, man. I've got an almost-three-year-old daughter and I think the same thing as I'm doing my coaching business and I'm doing my own art. 
I think, I want to be there for her, and I don't want to miss out on these precious moments of her life where we can actually hang out and I can be home with her. But I also want to set the example that we don't just give up everything about ourselves. We don't give up our creativity. What example am I setting? How can I balance these things?
I feel that struggle as a parent. You want to give to your creativity and you want to give your love of art to your child, and you don't want them to hate it or resent it because you're taking time away from them to make art – so how do you help nurture that experience?
CT: My wife and my family all pitched in to give me the greatest birthday present. They got me a continuing education Sunday figure drawing class at the School of the Art Institute.
I have a daily inspiration slant channel that I send out every day with a new artist and a new photographer, a new design or just something to get everyone talking about stuff and sharing it themselves. It's really cool. 
Then I also set up this figure drawing little expedition down the street as a platform studio to get people who've never done it before in the studio. Everyone loved it. I think (my wife) heard me talk about how much fun I had getting back into figure drawing. So, they got me this class, and I thought, "You guys are the f%&ing best!"
The more I think about that I feel like the challenge facing me right now is that I need to balance this career that's very demanding; solving really weird big problems and getting clients to be on board and want to pay for it and want to be a part of it – but then also to do me at the same time.
Me: So the secret to that… haha! If I ever find it, I'll let you know. 
But I feel it lies in, what is the pillar of your soul? What is the thing that you are no matter what you're doing?
And what I'm hearing from you is that you are the Inspirer. You see things in a unique way and you're really good at helping other people see what you see. It's a skill that I have as well. And if you could show up in everything being that, it lets everything else fall into place without you trying to be different.
Why not own what you are? Then life can be a lot easier. You be like you even when you're with your kid.
CT: Yeah, that's a great perspective.
Me: Well, it's hard-earned.
CT: Yeah. It's hard, and to be honest, I think I have really great client relationships because I hear what they want. But I have to interpret it and then I have to manage it with what my team wants and what I want to do.
A lot of things they say they're asking for is not what they actually want.
Me: It's like you're like speaking words out of my mouth about how I work with people too. People don't know how to tell you what they actually want or need.
CT: You coax it out.
Me: Yes. For me, I see energy with people. I'll say, "That's not what you're really talking about. You're talking about this thing over here, and I can see it and it's just like this… and if we can address that thing you'll actually get what you want." And it's beautiful.
I know you've experienced this too, because you're talking about the same thing.
Like when you see their face lit up, like "Holy s#!t, I didn't even realize that's what I was trying to say!" or they say, "Oh, I'm so glad that you saw it, I didn't know how to tell you."
CT: Yeah, that's the fun part of it. I'm sure it's agonizing for some art directors I'd work with illustration. But I worked with someone like Dave for so long where he would be like, "Yeah if you've got an idea, go for it. Make it happen."
He was so trusting, and he gives the right direction for my exploratory nature. And I always show up with answers that aren't exactly what we even talked about.
Because my job is to go through all the bad ideas that I have in my head and give you the best. My first ideas are probably not the best. That's something you have to get people on board with.
I've learned how to do it to get people all rallied behind the same cause. Because like I said right at the start of the call, there's always a point in every project, even when you're doing it alone as your own illustration, that you're like, "This is all not what I planned, guys!"
Me: Yeah. Honestly, this came up in every tattoo when I was tattooing...at some point something weird happens where the skin isn't working the way you wanted, or the color doesn't go in the way you thought, or someone moves or they sneezed or whatever and that line is not where it was supposed to be - so what do I do now?
You've got to think on your feet.
CT: The first couple covers I did, I had a brilliant idea in my head and it's not translating out of my hands… it's s#!t!
And I remember one of the best projects I ever had, because I was f%&ing up so bad on it.
I was working with Dave Palumbo. I love him. He's such a great person. He hit me up for this John Burke inspired space opera piece for author Greg Egan. And I'd never really drawn a spaceship, but I thought I could do it in a really cool stylized way.
And John Burke is very graphic, and I thought, I could take this on. I remember it was over a holiday break. I think I was towards the end of working for Playboy. And I have a week and a half. I'm working on it every night. But I wasn't getting anywhere with it.
And I remember a couple of days before delivery I couldn't do it. I wasn't happy with anything I was doing. I wasn't sleeping. I kept thinking, "I've gotta solve this, I've got to do it!" But just sitting there redrawing it over and over, I'm not going to get there this way. I need to walk away. 
Then I started to think about some of the things I was doing before, like scanning Saran Wrap, and you get all these crazy weird shapes. And I could start to do more of what I was known for, I could layer and start it off as collage. I started to get these really abstract, weird forms.
That informed a whole new direction at the very f%&ing last minute that turned out to be great. I was really happy with it, especially at the time, and Dave and everyone was cool with it.
I think the biggest thing you can do, at least when you have my brain, is when things aren't working you need to do something else. Do something weird and unexpected because you're not the draftsman that Paschke was, right?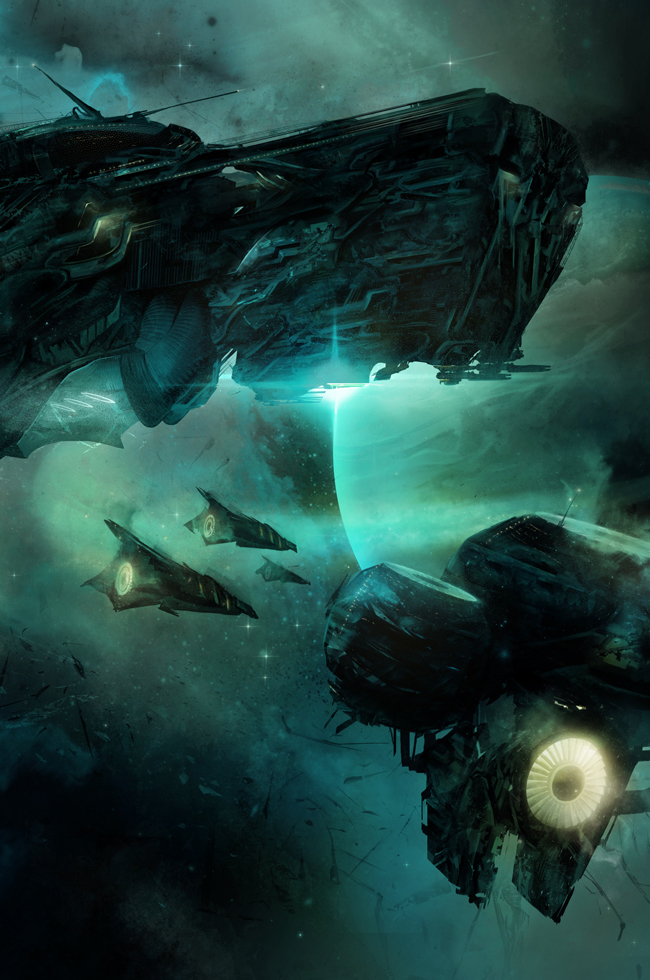 Me: Let life meet you halfway. We don't have to come up with 100% of the solutions in life and I think humanity gets caught up in that.
We think, I made a mistake. I need to make it perfect. I need, I need, I need… But when you're backing away, you're letting Saran Wrap come to the rescue.
CT: It's just experimentation and you're in the face of a deadline. But as long as you're making moves toward solving the problem it doesn't matter if it's what you thought you were going to make at the start.
It never f%&ing matters, it will always go somewhere else, and that's why I very deliberately factor in time for me and everyone on my team to fail. Right at the start, get those ideas out explore.
Because I don't want you doing that while we're in production. I don't want you doing it when it matters.
Me: Right, because once you have your actual idea then you're in a space of refinement. That's a very different point than when you're trying to generate your idea and figure out how you're even going to do the thing.
CT: Yeah. We need room to explore. There are some people that have a brilliant idea and it comes out exactly as it is. I am not one of those people and most of the people I've met aren't.
Me: Those are unicorns.
CT: Yeah, those are people that we all know by name, but don't calibrate to that level of success right now. Be OK with your path.
Me: Absolutely.
So I'm going to end this by asking, what qualities do you look for in people that will support you as part of your team?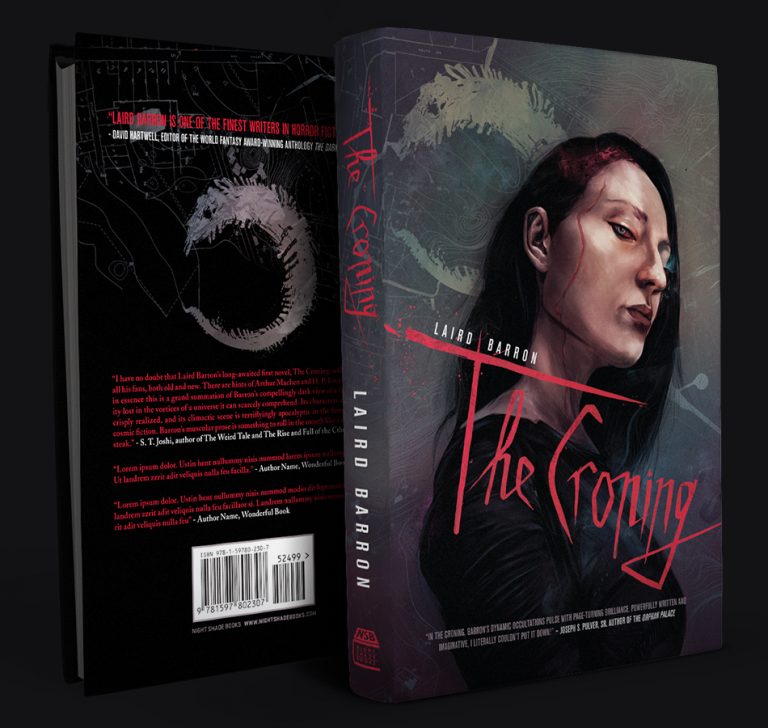 CT: I don't need people to be excited about things I'm necessarily excited about. All my best friends in this industry, all the creative people do something that I can't do, and they do something exceptionally well.
But they also have a really nice balance in their life. They understand this thing. It's a beautiful thing that creatives like myself are trying to make a living and succeeding and you can be incredibly successful with making your passion your career.
But I think especially since I've had a kid, I've been very protective of my own time. Mostly because I do other creative things outside of work and I want time to do that.
I also really love the time NOT thinking about (creative projects) because the epiphany moments come after a night of ruminating thoughts, and all of a sudden you know you're just gonna do that! 
I think I need people that have the balance.
I get inspired by people who can achieve a lot and still have a balance, who don't believe, "Art is life and I just need to throw every hour of the day at it." I'm not that person and I just I think that balance of being a whole f%&ing person
is the most important thing. 
I like if you're excited about something regardless of whether or not it's what I do. I love being around that, I love hearing it. And I love thinking of ways of how do we work together, how can we do something weird and something fun?
A designer's job most of the time is learning about what someone else does for their business and thinking of how your talents can help. In terms of a support network, I've always been about making friends first. Finding the right personalities. And honestly, I have enough creative thoughts and ideas that I'm not wanting for inspiration.
But I always want better friends with great balance in their lives. I just know that's what I need first and foremost.
See more of Cody Tilson's work at codytilson.com.
Finding the perfect balance of working, living, and taking in inspiration is a worthy pursuit, and it shifts in every season of our lives. 
If you are ready to make a dramatic shift for the better in your life, coaching can help. If you'd like to learn more about how to eliminate subconscious creative blocks and unwanted limiting beliefs to make your life more seamless and joyful in every area, you can learn more here.