10 Questions with Game Designer Jesper Myrfors
Jesper Myrfors is a Game Designer, World Builder, Illustrator and Writer. He helped design the look and feel of Magic: The Gathering.
Below he answers 10 Questions about his art, creative process, and hopes for the future.
1. You build worlds and concepts that become cultural standards. When you began working on Magic: The Gathering, did you have any idea that it would become the giant that it is today?
I did, I am a gamer first and foremost. When I saw the design of that game I knew it would change gaming forever.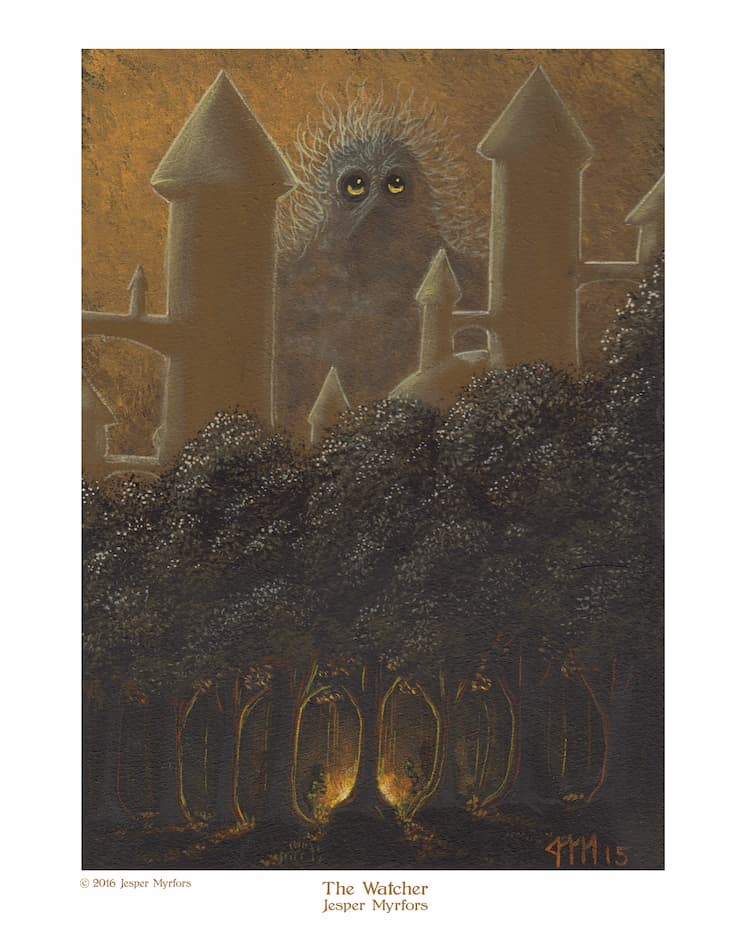 2. What do you consider as you are designing and directing a project? What is the first question you have to answer before you take a direction? There are many considerations. The target audience is chief among them.  Also what the goal of the project is. It varies so greatly from project to project that it's rather a difficult question to answer.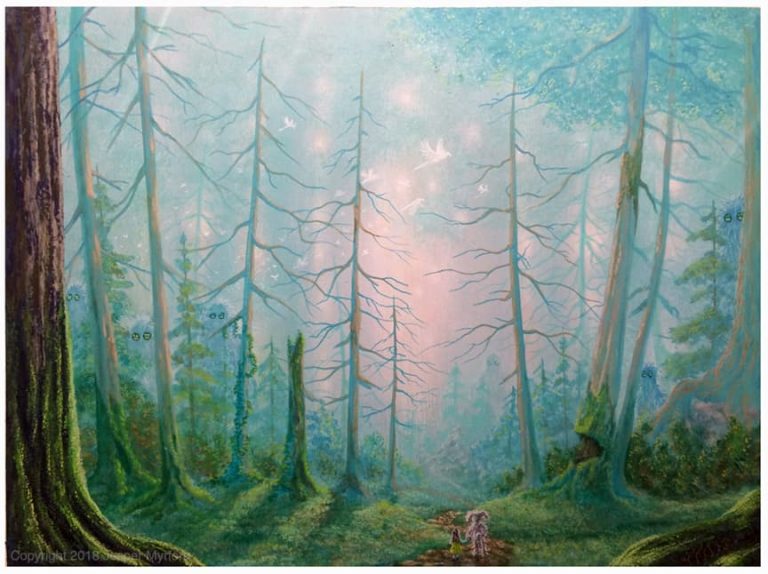 3. Where do you come up with your ideas? Are there places that you frequently discover inspiration, even when following art direction from others? I get most of my ideas from dreams, or in the shower. But my secret weapon is reading books and watching documentaries that are out of my realms of interest. It is a great way to increase knowledge and often the best new ideas are old ideas combined in a new way. I try to learn at least 1 new thing a day.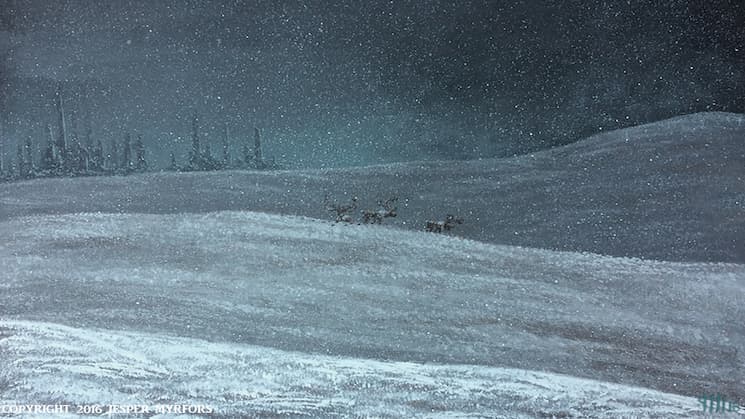 4. What are your favorite projects to work on, and why? Projects that do not involve "suits".  An MBA's advice on an artistic endeavor is rarely wanted or valuable. Small companies are the best. I prefer creator-driven projects as opposed to projects done purely for profit.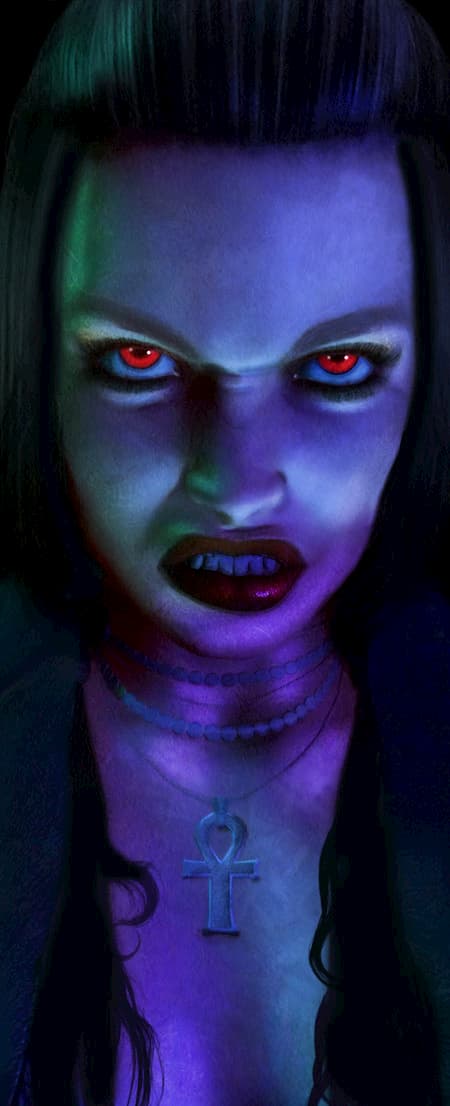 5. What do you find to be the most difficult aspect about bringing a large concept or project to completion, where it is finally in the hands of consumers?
Unforeseen events. Replacing artists at the last second was always stressful, other than that it goes pretty smoothly.
6. How have you overcome these kinds of roadblocks or situations?
I have a lot of artist friends who also have artist friends. MTG was entirely done by networking that way.

7. Are there any art programs, workshops, or conventions that you have found to be particularly helpful in up-leveling your work or meeting helpful people?
Youtube. And don't just watch lessons for your chosen medium, all mediums have something to offer. I paint in acrylic, but I watch a lot of oil painting and watercolor workshops as well as model train scenery how-to videos, I picked up using alcohol instead of water for some effects from watching those. My wife also opened up a DIY art studio in the city of Issaquah here in the Seattle Area. I will be teaching there if anyone is interested. We are hoping to get some of the other old school artists to teach some workshops there.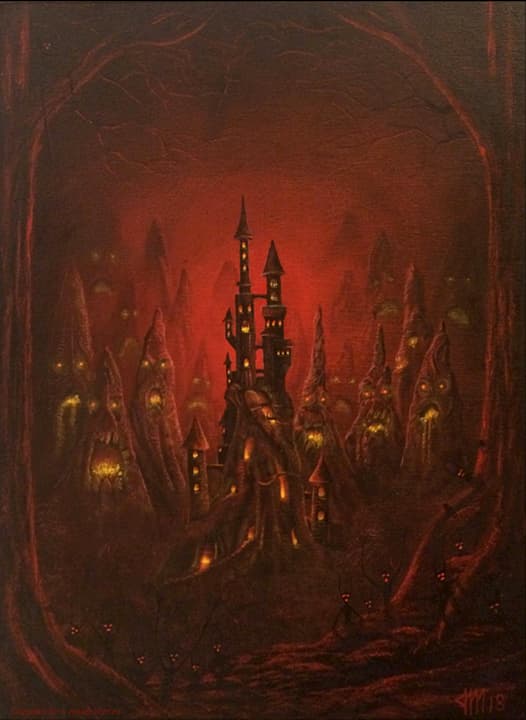 8. How have fans of some of the games you have helped build contributed to future artwork production in your games? Has their feedback inspired you or ever changed the direction you thought you were going in?
While I do listen to feedback and take it into consideration, I also have a pretty clear idea going into something what I want. And yes, I have had people who started playing the game as kids later work for me.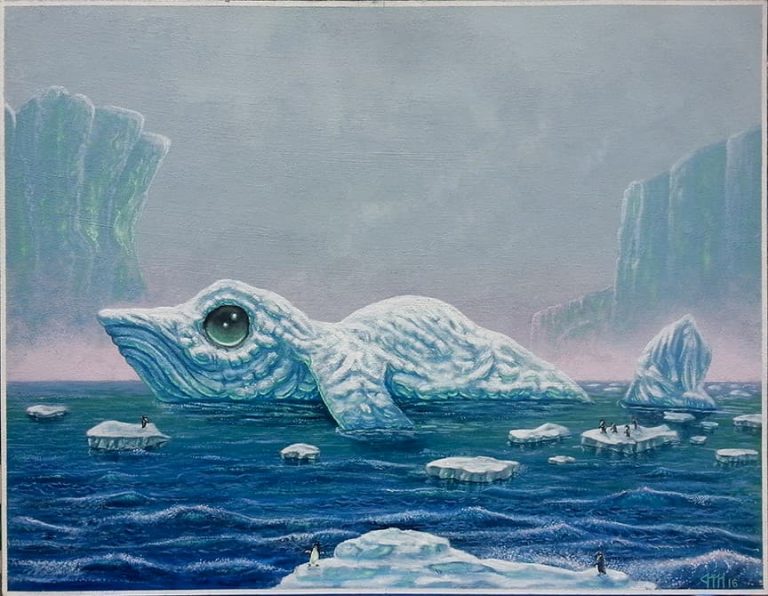 9. How could you be more supported in your personal art and career?
Fixing American Capitalism would go a HUGE way toward making all artists more secure. The amount of power talentless suits have in this industry and the disproportionate amount of money they take for themselves is obscene. Simply obscene.
10. What mindset do you think people need to make it as an artist today?
A willingness to learn from mistakes. An ability to take criticism and a good work ethic. If you have talent, those are the only 3 things you really need.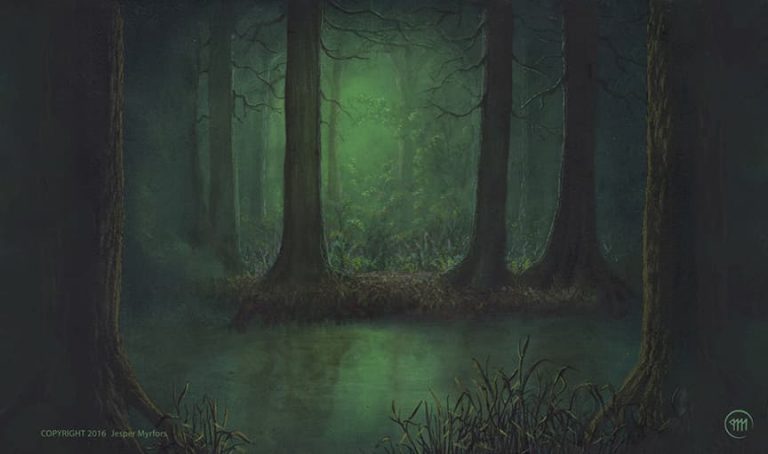 BONUS: 11. What is the next dream project you would love to work on, and why?
Video games! Those are my passion and that is what I am working on these days. The first one released last year. I was the environmental artist on it. We will be starting our next game as soon as we finish the port to consoles, including Switch.
The reason is that I became an illustrator so I could show people windows into the worlds in my head…video games let people actually interact with those worlds. I love that.
Jesper Myrfors' influence on Magic: The Gathering has been a huge legacy to the gaming community. Learn more about him on his MTG Wiki Page, or follow him on Twitter.