10 questions with Cartographer Francesca Baerald
Francesca Baerald is a freelance artist and cartographer.  She talks about her experience creating maps, working for the tabletop games industry, and what it takes to grow in a freelance career.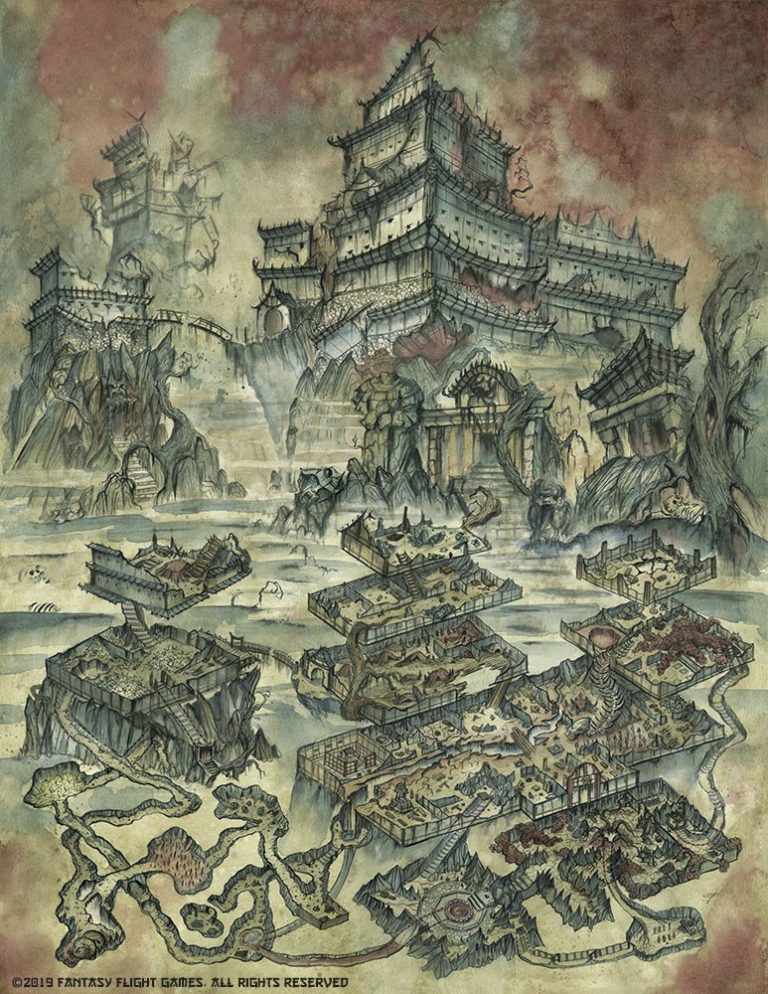 1. How long have you been working as an illustrator/cartographer?
FB: I have always loved drawing but I seriously started studying illustration in 2010 when I decided to attend a three years illustration program here in Italy. I drew my first map in 2013, but I think I have become a professional Cartographer only 4 or 5 years ago.
2. Can you tell me more about how maps come together for you? How much of the concept is left to you and how much are you directed by your client?
FB: A basic, good and clear brief from the client is always welcome. But sometimes it also happens that they give me total creative freedom. Usually, I prefer to receive some directions from clients because it means that they probably have developed a clear concept behind the map and this leads to fewer retakes on the drawing later on. Also, I think that a good art brief should give you enough elements to understand the setting and start working, but not too many, this way your creativity has room to work. Regarding my work process, the first thing I do before starting to draw is a lot of research based on the setting I'm working on. After that, I sketch some shapes on a sheet of paper to establish the composition so that it would be aesthetically pleasing. Then I fill these shapes with the elements that usually constitute the map (compass, title, lands, etc…). Once the sketch is approved I move on with ink and then watercolor.
3. You have personal work, maps, and illustrations going on in your life – can you share a typical day or week, and how you manage to balance all of these different outlets of creativity?
FB: It is really difficult to maintain a good balance between private life and work. People usually think that those who work at home have a lot of freedom because they can decide when to take breaks, etc… The reality is that you do not take breaks because creating art really absorbs you. This can lead to being unable to have some free time to relax and take care of your private life. Practicing a sport can be very helpful in these situations. I try also to take strolls outside when I have the chance. Burnouts are always around the corner so I try my best to avoid them. When bouncing from a project to another I clean my desk because it helps me clear my mind and prepare it for a different project.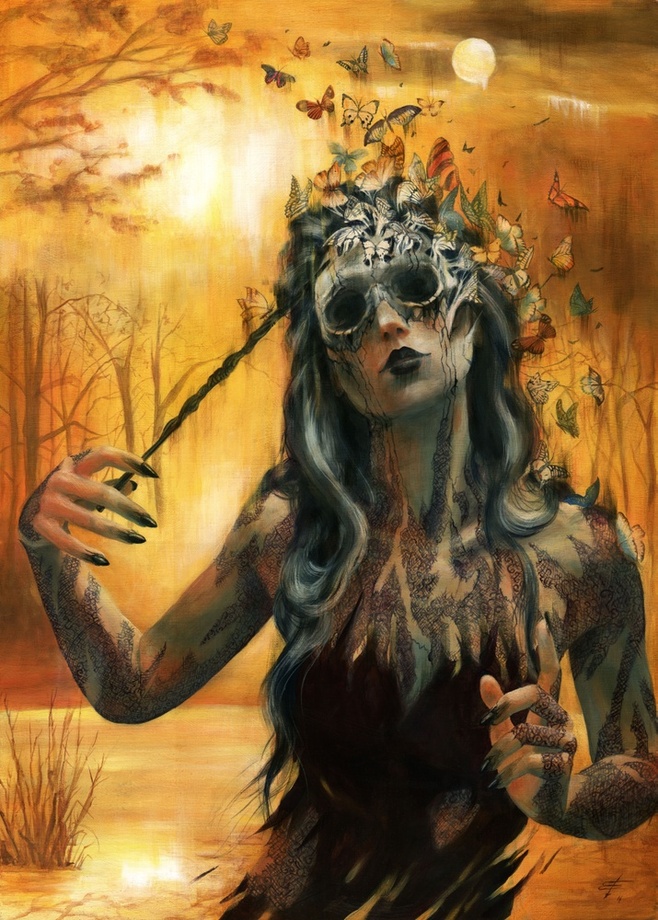 4. Let's talk board games! I am a huge tabletop player, and I would love to learn more about how a board game boxes, the board itself, or inside pamphlets come together.
FB: Board games are made by more people than one imagines! I'm a freelance illustrator so I am just a small gear in the mechanism. Once given the size and description of the artwork, I'm ready to go. But there are many different people involved in the creation of a board game. Writers, designers, editors just to name a few. Each of them takes care of a specific aspect of the game.  Like in an orchestra each element must be directed so that in the end you'll have a nice product.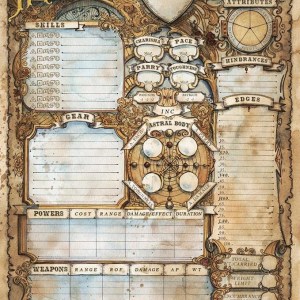 5. What do you find to be the most difficult challenge in being an illustrator?
FB: To enter the mind of clients and give them exactly what they are looking for can be a challenge but it's also really exciting.
6. How have you overcome these kinds of roadblocks or situations?
FB: Asking many questions and trying to help them clear their mind on what they are looking for.
7. Are there any groups of helpful people that you've found that support and up-level your work? Is there a community of illustrators specifically in maps and games that I don't know about?
FB: Yes, there's cartographersguild.com. It's a very nice and friendly community where you can find all the help you need, whether you are searching for a cartographer or you'd like to become one.
8. What medium are you using to create your illustrations? Has this changed over the years or has it always been what you work in?
FB: To create maps I use ink and watercolor. Instead, when I paint I usually prefer acrylics or oils. My daily tools haven't changed much but with experience, I have learned to choose better tools and more specific for my needs.
9. How could you be more supported in your personal art and career?
FB: At the beginning of my career I thought that praises were a way to understand if you are good or not at art. Then I understood that good words are nice but don't help you in the long term. You know you are on the right path when clients come back again to ask for your expertise. Artists always strive to get better at what they do. I think that the best way to support them is to help them achieve that goal.
10. What mindset do you think people need to make it as a creative today? Does this apply to creating personal work, too?
FB: Being methodical in your work and your studies is a great place to start. We tend to be distracted by too many things nowadays while the goal should always stay clear in front of you. Even creativity needs order to show itself at its best.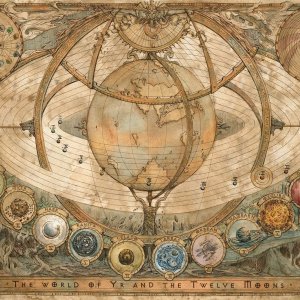 11. BONUS: What is a dream project you would love to work on, and why?
FB: My dream has always been to have an artwork commissioned by Wizards of the Coast or Blizzard. I grew up playing their games so it would really be a dream come true. In general, I'd love to continue working in the video game industry.
You can see more of Francesca Baerald's work on her personal website and on ArtStation.
Francesca talks about knowing that your work is on the right path when clients come back again to ask for your expertise.
If you feel stalled out and wonder where your next project is going to come from, it may be time to look at ways to stand out from your competitors.
Most likely, it isn't your artwork holding you back! Let's face it - you've spent years honing your artistic skills and taking the next class or workshop to get better at Photoshop, Zbrush, and figure drawing... I'd love to help you discover where you are holding yourself back from the success you crave and how to harness your best qualities to land the jobs of your dreams. Let's uncover the root of the issue and map out your next steps to get you where you want to be. Learn about Creative Confidence Club here.