Fashion Designer and Illustrator Barbra Araujo on Sustainability
Barbra Araujo is a fashion designer and illustrator committed to sustainability and the ethical production of clothing.
We talked about the environment of fashion design and the transition that the industry is facing as consumers become savvier about the products they buy and how they are produced.

---
Me: Hi Barbra! What got you into fashion design in the beginning?
BA: As a teenager, I was always interested in learning how to sew and how to make my own clothes. Otis College of Art and Design in Los Angeles has a really great fashion program, and I learned everything about fashion there. I was also really interested in costume design for film. I figured with a background in fashion design I could do both.
Me: You have these amazing illustrations in your portfolio of women with words in their hair and it's talking about fashion. "Fashion unites people." "Fashion gives people a voice." "Fashion provides an equal platform for people to express themselves." "Fashion empowers people from the farm to the catwalk." Could you tell me more about that and where those feelings come up and how it expresses?
BA: The text in that illustrated series is Fashion Revolution's10-part manifesto. They are a non-profit organization based in the UK, and I discovered them a year ago while I was working remotely. I am so inspired by them. Basically, it's what they want the fashion industry to look like in the future.
And I thought, yeah, that's what the fashion industry should be, this is perfect. I got pretty disillusioned with the fashion industry because it is not that, and that's why I quit.
When I found Fashion Revolution's manifesto and everything that they do, I really wanted to illustrate that for them because I was so inspired.
I reached out to them and told them I was doing this artwork and did they mind if I shared it, and they loved it and started sharing it too. It was really cool. It was a fun collaboration.
It's given me a renewed passion for the fashion industry because I realize there are so many more people than I thought before that are taking this stance, and there are so many more brands that are starting up with the thought of being sustainable, and I think that is the future.
More and more consumers are wanting products that are not harmful to the environment, that are ethical. And it's exciting.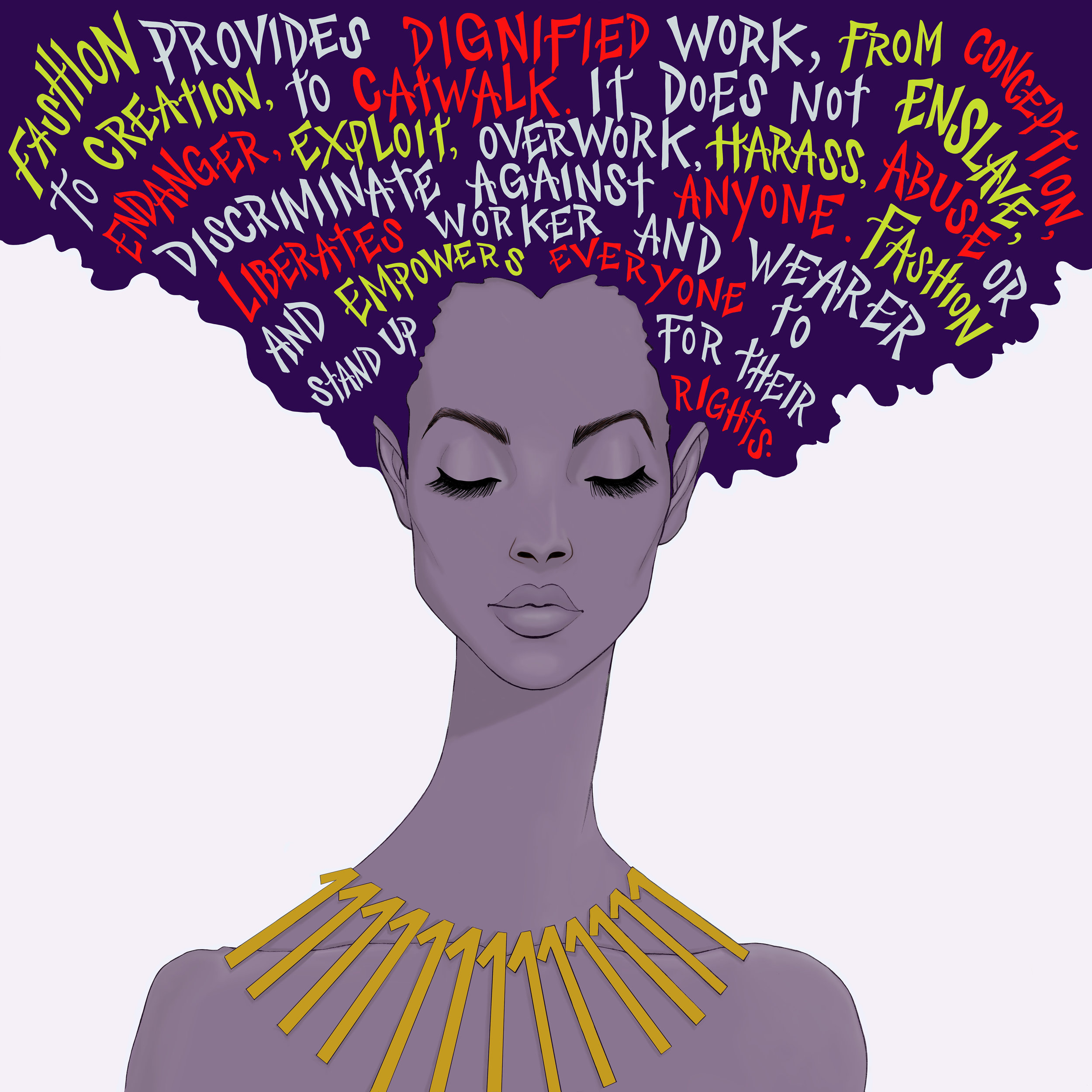 Fashion Revolution No 1. by Barbra Araujo
Me: You're speaking my heart. I just want everything to be kind to people, kind to the planet, sustainable, green. Anything that we can do that moves the needle in that direction moves us all a little closer to the place where we all want to be.
It's wonderful that we are finding ways to become a part of those companies or even create those companies from scratch that will make that happen. What a great time to be alive and be able to contribute to that!
How have you been able to start bringing that into your work?
If you've been doing independent projects with different people, are there sources that are particularly great for your fabric? Are there ethical sources of labor if it's not you personally making the clothes?
BA: I've been collaborating with smaller brands that are trying to start sustainably, so it's been a matter of just searching and looking through all of my resources and only focusing on organically sourced fabrics and fibers
I have limited my work because I only want to work with companies that want to go (the sustainable) route. For that reason, I haven't been collaborating with as many brands as I would like.
For me, I feel better knowing that the companies I collaborate with care about the way they affect our planet. I no longer want to use my skills to support the careless direction the fashion industry has gone. If I can't find like-minded brands, then I'd rather not work for any brand at all.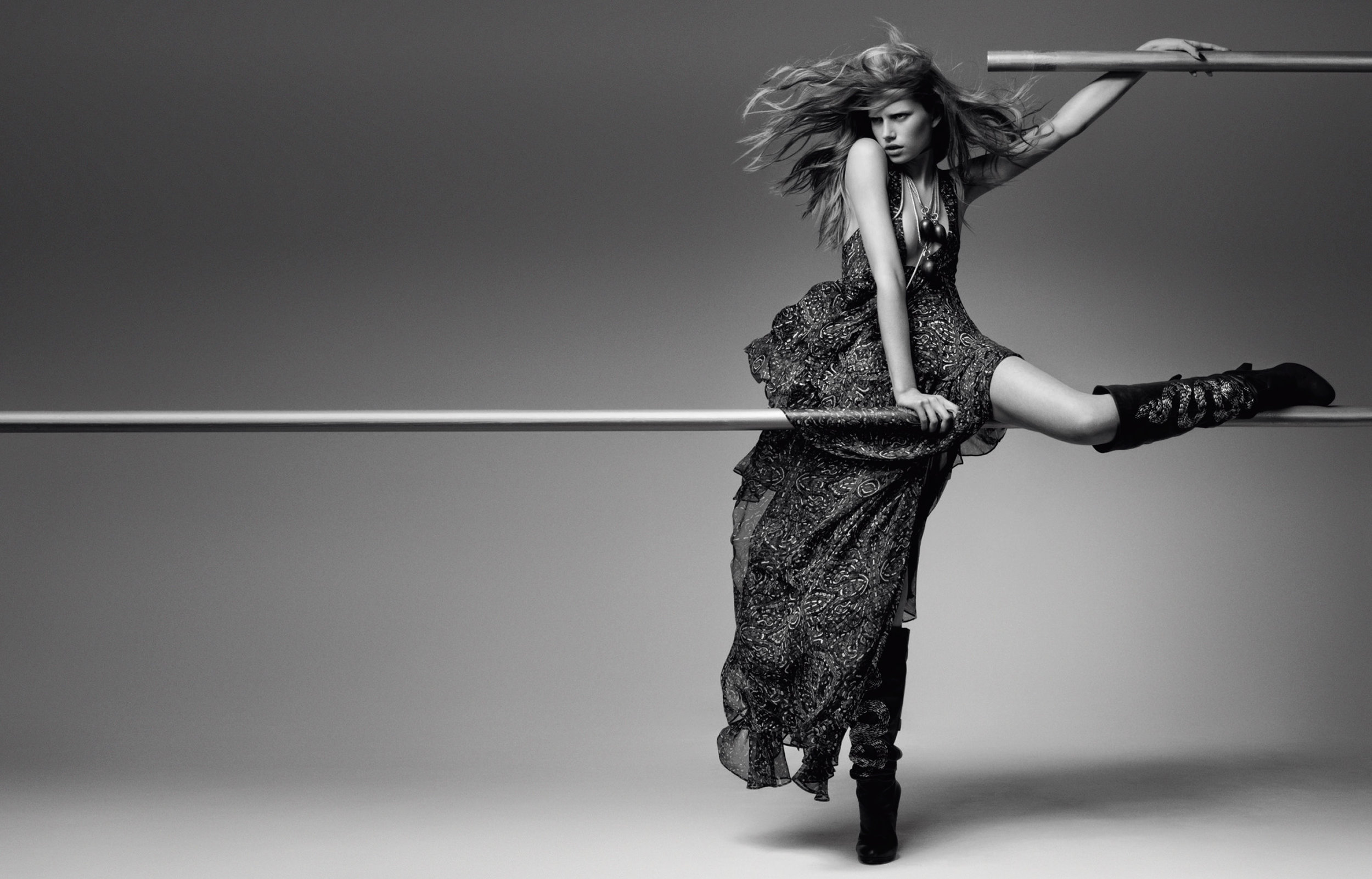 Dress by Barbra Araujo X Thomas Wylde

Me: Would you be willing to share with us a few of these sources so that we can support brands that are being sustainable, that are providing fabric that is green, that we want to wear and support and promote?
You've said it has been hard for YOU to find these resources, and you know better where to look than I would. But I want to support those brands too.
I would love to see you have more work with them and be able to give you my support through buying from those brands, too. 
BA: Certainly. And there are factories out there who treat their employees really well. It's more of a collaboration with craftspeople instead of factories exploiting and abusing workers. There isn't that divide; they are hiring talent, they treat them fairly, and pay them fair wages for their skills and services.
Me: That's how it should be! We are all here to create something for each other, and you can't make anything without everyone. Why not make them your family? I love that mentality.
Can you tell me what inspires you about fashion? You talked about getting into it fairly young, but what made you think, ahh, I really want to do THAT?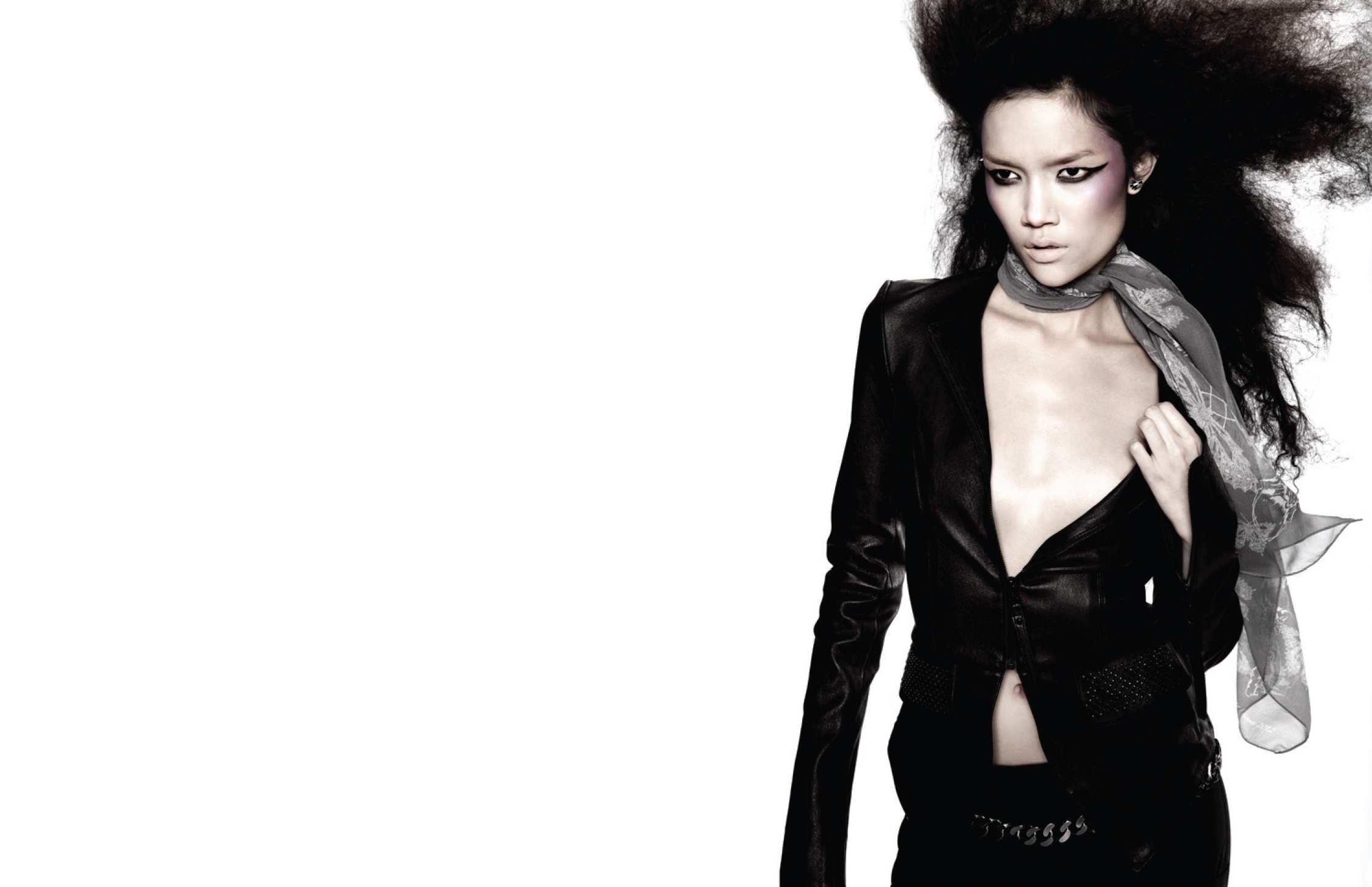 Scarf artwork by Barbra Araujo X Thomas Wylde
BA: I always thought it was so fascinating the way clothing can change the way you think about yourself and the way you present yourself to the world.
You could have one style, but you could also have different looks. I always found it intriguing that you can have fun with self-expression.
It was another form of art that I found really interesting, very similar to architecture because you are creating something 3D.
I really love drawing, but the possibility of being able to create something three-dimensional from something two-dimensional was absolutely fascinating.
And on a personal level, it was really gratifying. To have someone wear your design and really love it, feels really great – I feel like that's something you can't get in the same way with buildings, for instance, but it is something you get with fashion.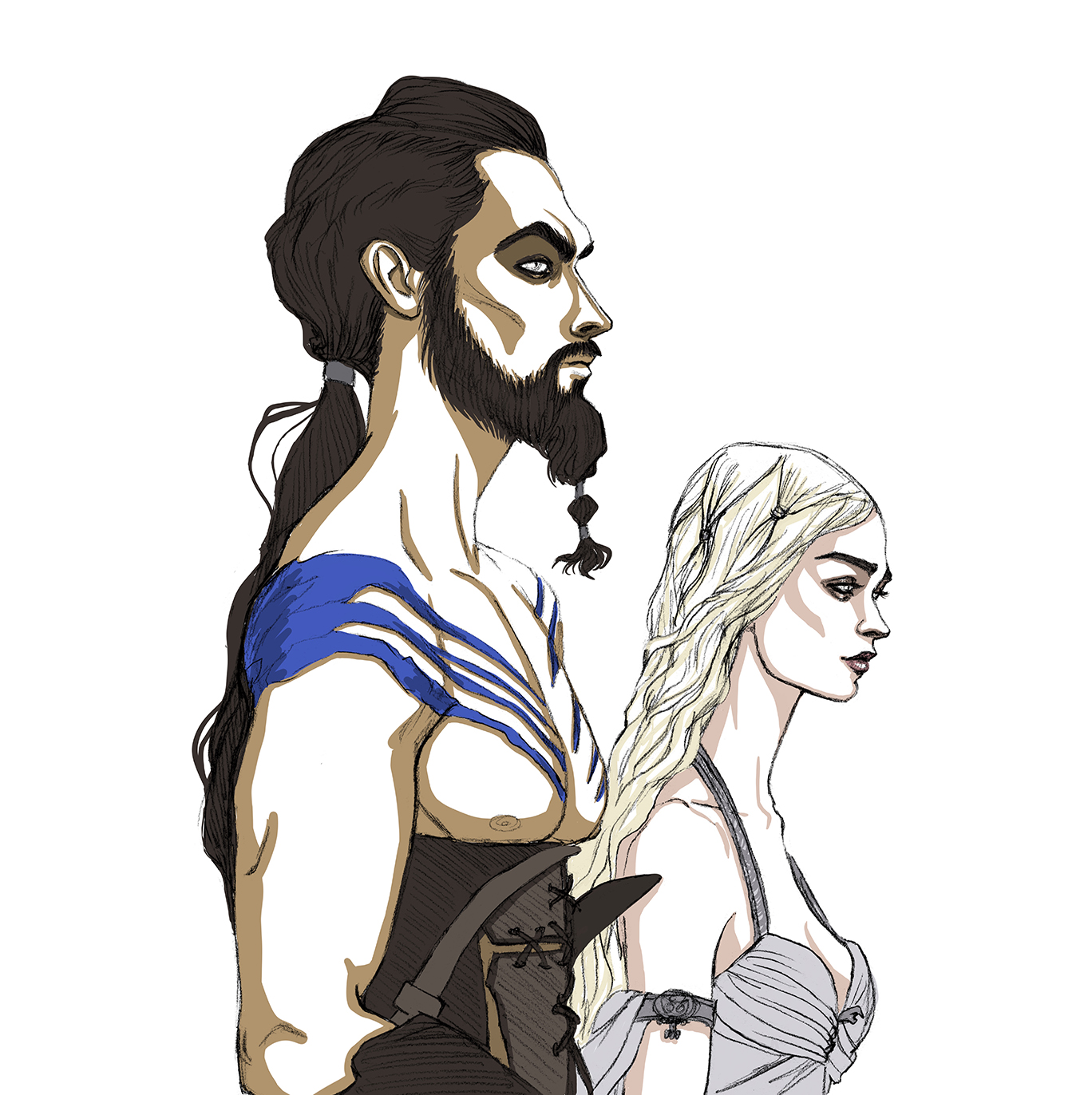 Khal and Khaleesi by Barbra Araujo
It's very psychological and it's also personal. I guess it's similar in some ways to tattooing. I see you have a background in tattooing.
Me: Yes! It's something that totally transforms the way you feel about yourself. Not just how you look but how you feel. It's what you carry with you.
BA: Yes, you're expressing yourself and revealing part of your identity. It must be so gratifying when you tattoo a piece on someone and they love it and it becomes part of who they are. That's what I love about fashion, too.
Me: It's a similar thing because it's this collaboration between the person and what they want to see and what you see for them and being able to hear that and translate into a language that works in 3D. I totally vibe with that.
Do you tend to design a piece specifically for one person, or for a certain kind of event, or do you have ideas of your own, like, I want to play with this feeling or this expression?
BA: Well, in the past ten years I've worked for companies mostly, so I've basically only had their clients to think about and the current fashion trends.
I take inspiration for the upcoming season and create something that would appeal to the target customer. It can be challenging when the customer has a very different aesthetic and shape than you. It forces you to become a better observer and ultimately a better designer. You have to create something that looks good, that is functional and appropriate for a specific occasion, season, or time of day, that is flattering for a wide range of sizes, and that looks good enough on a hanger to attract the customer to try it on and buy it.
It is definitely a good design challenge.
In my personal work, I would love the opportunity to someday make a custom piece for Björk. I am obsessed with Björk and FKA Twigs. If I could ever design for incredibly imaginative artists like them it would be a dream.
Me: Can you tell me about what needs to be considered if your design is going to scale to a larger size, or a smaller size? Are there things you can't do that you could do if it was only for one person?
BA: Typically, samples need to be made in an average size, usually 6. So, I design and drape on that size dress form. However not all design features translate in a flattering way when you grade up to larger sizes. A good general rule is to avoid unnecessary added volume or design details around the bust or hips. You want to flatter a woman's curves instead of trying to hide them. Boxy shapes aren't typically flattering for curvy or plus size women.
It does help to pay attention to women of all sizes and see what they wear and what looks flattering on them.
But if you are only creating with runway models in mind, you are completely eliminating the majority of customers.
Me: It can definitely be easier to work backward from something and ask, why did this work in the past? Is it because of the cut? Is it because it doesn't have these extra elements drawing attention where you don't want it?
I think so much of fashion can be dictated by what our culture perceives as beautiful. Maybe we don't want to draw attention to something that is kind of arbitrary, but it's how we all judge.
BA: I've been watching older seasons of Project Runway, and it's so fascinating to see how other designers design in general. In a later season they had different sized models, and a few of the designers were struggling.
I think it's great that they are introducing that because it's a very real thing. In design school we were only designing for size 2 models.
When I got into the real world, I realized that the majority of American customers are not size 2.
I think designers really have to pay attention to their customer, just as much as what they want to say, especially when they want to work for another company, because what's going to make the most sales?
But it's like any other kind of commercial art. You need to listen to the client/brand and the customer and what their needs are. In your personal work, you can do whatever you want and hopefully, you can find a market for that.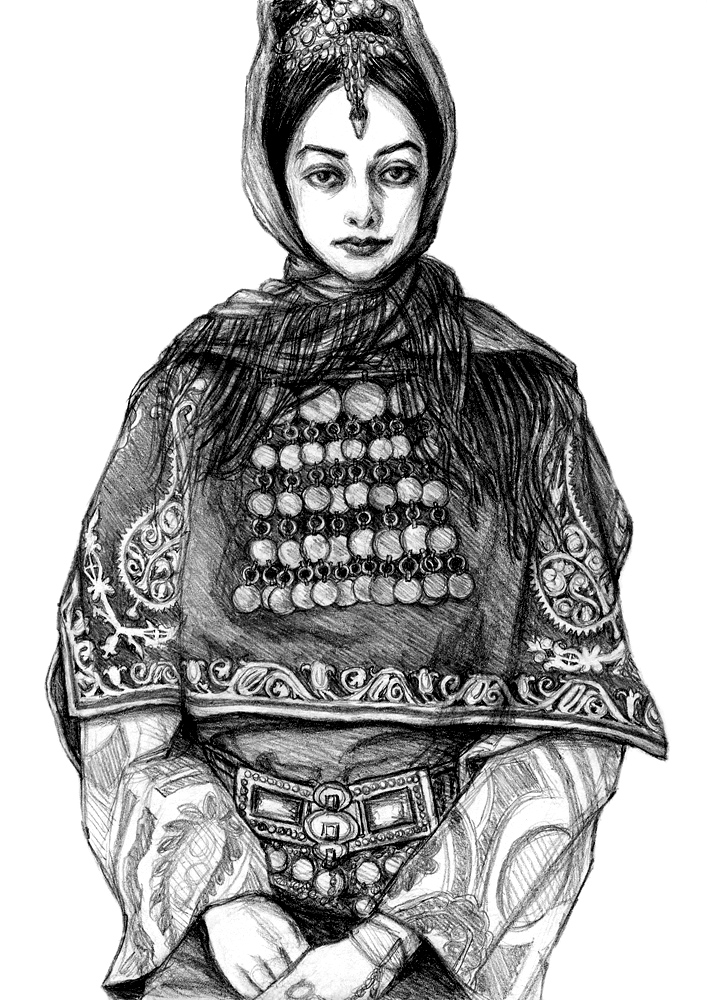 Armenian Costume Study by Barbra Araujo
Me: These are things that I coach clients on, too – to consider what is your market, and what is your mindset about reaching them? Because it is possible for you to have that market, and you need to put structures in place that supports you and lets you get there.
So, you go, OK, I'm working for this company while I'm simultaneously building my own work. How do I test that market? Because those are questions you have to ask when you know that it's possible. It just takes asking.
Have you seen on Netflix The Curious Creations of Christine McConnell? She makes these creepy cakes and confections and she makes haunted houses and she has little puppets that help her and live in the house with her. She makes really spooky creepy edible art that takes ages to make, and she has a whole show. And people love it! I watched the whole season in one day, it was amazing!
BA: I'll have to take a look at that, it sounds awesome!
Me: To get back to our questions, though, on your website you have a lot of collaboration with Thomas Wylde. What is it like to collaborate with another designer on a project or working with a team?
BA: That was my first job out of school. I worked there for five years, and it was really cool because I was lucky as a newly-grad to design from the get-go and see my clothes worn by celebrities.
It was a really great opportunity not only portfolio-wise but also experience-wise.
At my interview, the CEO gave me a design project—one of the concepts for their current collection. So, I did a mini collection. She loved it and hired me because of that and used those designs.
From there, every season she would have a direction of what she wanted the look to be, a theme, and we would have a line plan, then we'd design and create a fully merchandised collection.
It was a really eye-opening experience to go from designing through production and sales, seeing all aspects of that and then seeing the celebrities wear our clothes.
It was also kind of like working with celebrities when they have something specific in mind, except when you work with celebrities, you don't have to worry about the clothes selling. You just need to make sure the clothes fit well, the client is happy, and that they don't end up on a worst-dressed list.
Working in a design team, you need to make sure the collection is cohesive, work is distributed and delegated amongst the team members fairly, and your goal is to design best sellers every season.
At the end of every season I would always look to see, what can my team and I do to work more efficiently? I would always look for points of improvement.
Me: When do you feel your designs are complete? Is it when an article of clothing is completed? Is it when it is being worn by someone? Is it when the concept is all drawn out and it is going to production? Where do you feel the most satisfaction?
BA: Definitely during fittings, because it doesn't matter if the dress is finished and it's on the dress form and looks good. I need to see it on a body. I need to see how the body moves in it. I need to see proportion.
Fittings are always that moment when everything just lights up. And anything I could have thought in the sketch phase, or even seeing it on the dress form thinking it looks great, it's then that I realize – oh! That part hits her at her knee and it cuts her off in a weird way, or that needs to drop two inches to clear the crotch.
Those things really light up when you have a body, and ultimately that is where it needs to look the best.
Hanger appeal is equally important. If the clothes don't look good on a hanger, that is already a red flag and I know that I need to change something. But if it does look good, then the next step is to see it on a body because that is ultimately where our garments end up.
If I don't have corrections after the fitting, then I wait to see if any additional comments are made at the trade shows. At trade shows, we hear feedback from the buyers, like "my customers need more options with sleeves," or "can you add a snap here?" They have their own feedback.
Then I go back to the design room before production and discuss it with my team, or look at it again on the model and see how I can incorporate their feedback while retaining the integrity of the design.
So that's the last stage, reviewing the buyer's comments and seeing if any additional changes need to be made. If not, then it's approved for production and considered finished.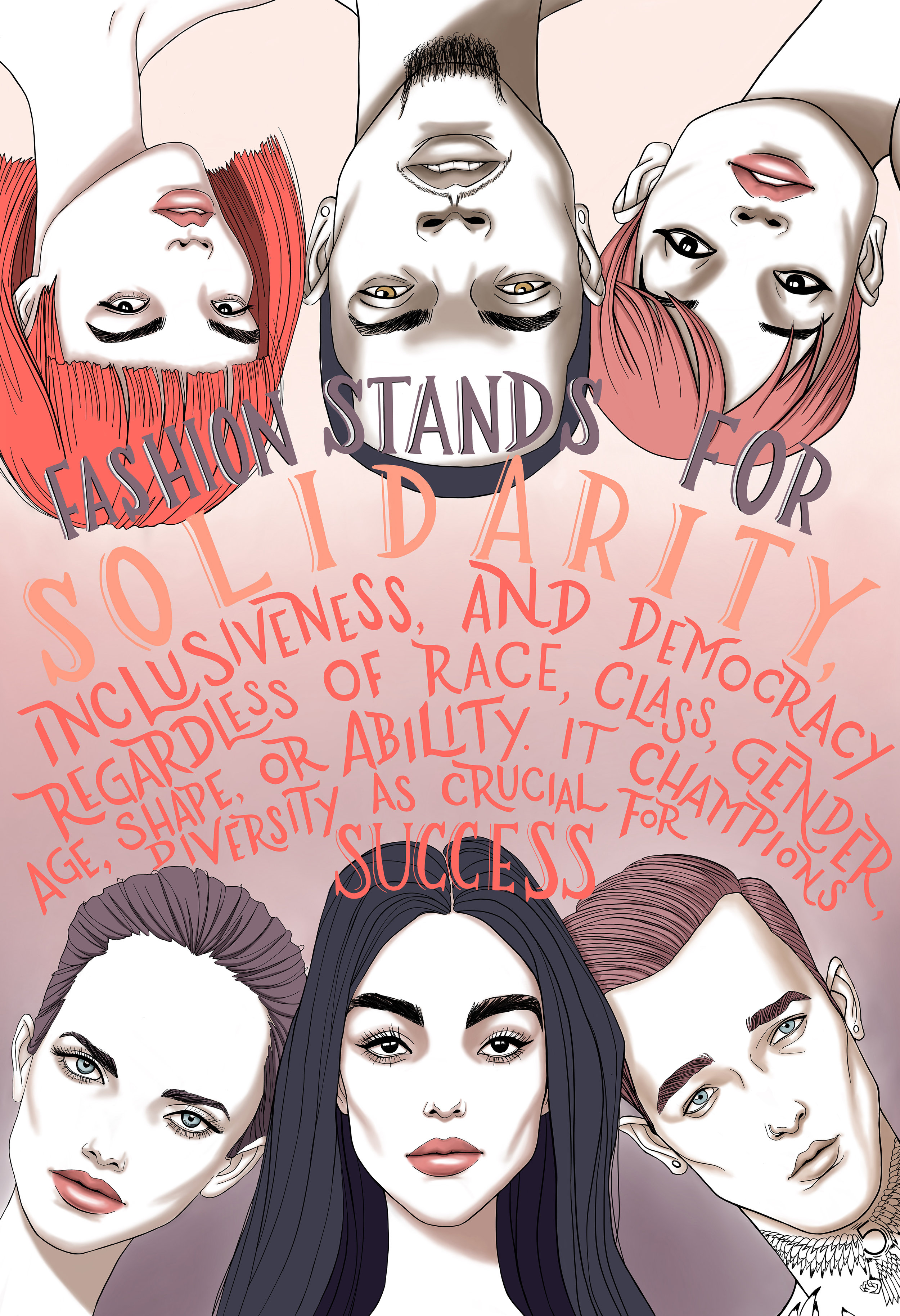 Fashion Revolution No. 5 by Barbra Araujo
Me: Do you feel that there's anything lacking in terms of structured support for fashion workers and people working in the production of garments? If you could wave a magic wand and create a program or something that would help them out and give them everything they need, what would that look like?
BA: I wish a government-sanctioned organization existed that brands must report to and that workers could appeal to when their basic rights are being violated and their complaints are being ignored by factory supervisors. If governments required that workers be paid and treated fairly in order for brands to do business, they would be forced to comply and not turn a blind eye. Sadly, I feel this is very idealistic and it would take a lot of time for something like this to happen.
One other thing I wanted to try and create would be a sort of collective where designers and fashion workers, in general, could talk about the issues they go through and support to each other. I feel like supportive communities like that exist in other fields, but fashion is very competitive.
Me: That sounds cool! I want to see that happen! I want to see what comes out of that.
Here are some brands that Barbra admires for their sustainability, ecofriendly nature, and ethical business practices:

Stella McCartney
Everlane
Reformation
Zero Waste Daniel
Epoque Evolution
Amour Vert
House of Sunny
Bite
Thread
You can see Barbra Araujo's work on her personal website and on Instagram.