Ten Questions with Creative Director Brian Crosby
You help design art and entertainment for marvel rides and theme parks. Can you tell us about what that job entails?
I'm the creative director for Marvel Themed Entertainment, and that is the newest division of Marvel. We've been in existence for a little over 4 years, and we help bring to life all of the dimensional installations and executions of the Marvel brand. We're responsible along with other key partners for what's happening with Marvel at the various theme parks around the world, museum exhibits, comic cons, character appearances, arena shows – all kinds of stuff!

It's a different line of business for Marvel. It's not creating comics or making movies, or TV shows, or video games, it's really about bringing dimensional experiences to life.
You're an example of someone having a job I didn't even know existed, which is why I wanted to reach out to you. Making a three-dimensional experience for fans is really cool!
If you weren't a creative director, what would you be doing instead? Would you be working in comics?
Well, I would probably still be a concept designer at Walt Disney Imagineering. I was designing theme parks at Disney before I came to Marvel, and I did that for about 10 years. So, if I wasn't here, I would probably still be there because I really loved that job. There was only ever one company that could pull me away from there, and that company was Marvel because of my love for their work and the characters of the Marvel Universe.
But if I couldn't be working for either of them, I would be doing something creative, probably working in comics because I have a lifelong passion for comic books.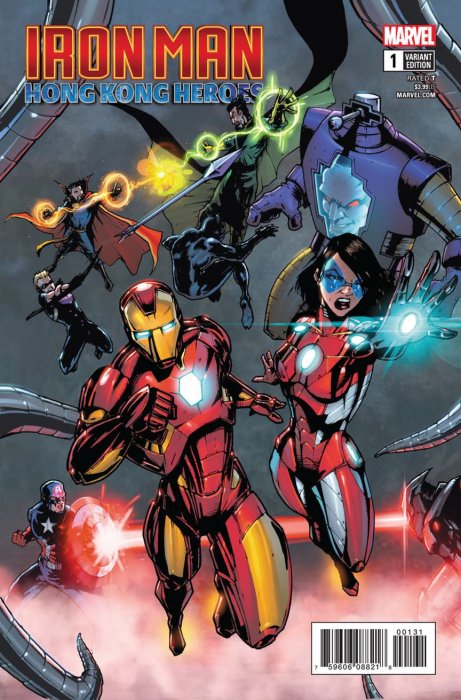 How would you describe your creativity? How does your creativity work in your job and personal life?
I once provided a quote in a Disney book about Imagineering, "Being an Imagineer isn't something you become, it's something you are." And I think that it's in you. It's not something you can teach: how to be creative. It's almost instinctual. There are lots of ways to express your creativity though.
I think you can refine it and hone it. I think you can develop it and get better and better at it and really channel it.
It's always been who I am as a person, I can't turn it off. It affects everything I do, whether it's noticing the way people interact with the world around them, the way they consume content, the way they behave in a theme park, the way they behave in a mall – I just see it all around me.
All that information is in my head and ideas can really come at any time. Sometimes I have ideas for experiences come in the middle of the night, and my poor wife will wake up at 3 in the morning and I am downstairs drawing sketches.
My husband can relate because I get up from a dream sometimes with an idea and have to sneak away and write it down or sketch it out right then, too.
Do you use intuition in your work, and if you do, how does that look for you?
I do but it's generally informed intuition. A lot of it is going with your gut and what feels right, which is why it's hard to put your finger on it sometimes.
You don't want to be closeminded, because you want to be open to new ideas and experiences and things you haven't heard before, but at the same time, you have to build on what you do know and use that to build an informed decision. Because at some point, you have to stop thinking about "in a blue-sky world" and really focus and channel that energy into a real, tangible idea that can be built and executed.
It needs to fit within the parameters that have been set, like financial constraints. Or it could be geographic constraints, like in a lot of our theme parks. We can't just build new theme parks anywhere we want to put one, we have to carefully think about how much space we have. And so, a lot of that is channeling and focusing that creative energy.
What has been the most pivotal factor in getting you to the place you are now in your art and career? Was there an event you can trace back to that shifted the course of your life?
If we think about my current career, the biggest change for me was when I decided to enter the ImagiNations Design competition in 2005. A friend had heard about a contest that Imagineering was putting on and it was to find new diverse talent from all over the world. He asked if I wanted to join in and be a part of his team. At the time I was going to school and working nights as a security guard trying to make ends meet. Deciding to participate in that contest changed my life.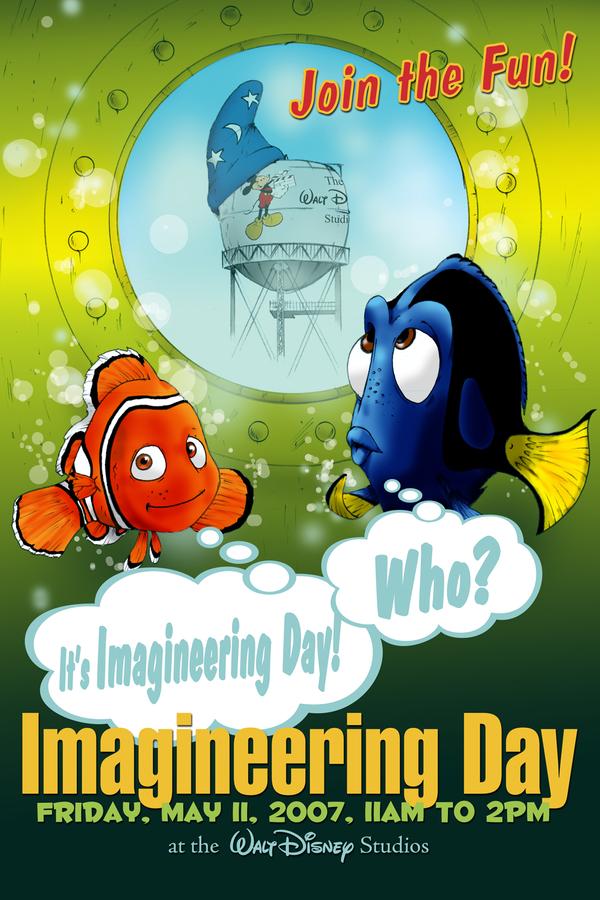 That was the contest that got my foot in the door to Imagineering. I got an internship out of that and it turned into a fulltime job. And once I was able to get that door cracked open just slightly, then the real work took place. Then it became about networking, showing my work to everyone, always improving myself, sacrificing personal time to hone my skills, to work harder than everyone else.
That was always my goal, to work harder than everyone else. Because if I am not getting better, not improving, somebody else out there is pushing themselves to be better, and I need to be that person.
It's kind of an obsessive quality, and it might stem back to being an athlete in high school. It's always been in my blood to push myself to be better and faster.
If I had to put a pin in it, I would pick that moment. But there were so many over the years. Picking up a comic book at a 7-11 as a kid at 10 years old. The day that Disney bought Marvel and what that meant to me. There have been many big pivotal moments in my life.
I love that you have a vision of what you want to be in your life, and that's led you to all these amazing opportunities!
Well, sometimes things change, and you have to adapt or sometimes pivot in unexpected ways. I never really thought of myself as becoming an Imagineer. I always wanted to become a comic artist, but then the opportunity presented itself and I really dove in.
It was the same when Disney bought Marvel. Because I had been in Imagineering for a long time, and thought I'd be there for the rest of my career. But then Disney bought Marvel and that was something new I didn't see it coming, and I decided to pivot in a new direction.
It sounds like a really fun outlet for you.
It is. And it's a job, too. You have to put in the time and the work. Sometimes it's hard, and sometimes it's frustrating, but it is very rewarding to know that people love these characters as much as I do, and that they are enjoying the experiences we create.
Once you see these things open, that's when the hard work really pays off, and that reminds you why you spent late hours working on something.
Where do you start coming up with ideas for an experience in the theme parks?
Every attraction is a little bit different. Sometimes it's the park's leadership that comes to us saying they want to do something in a specific space. A big new ride, or a new land theme, or whatever it is, and we work with the teams on bringing that thing to life. And we are involved in that process from day one all the way through to opening day.
That is one of the things that really changed the most for me. When I was in Imagineering, I was just on the front end with concept design, ideation, and story development. But since coming to Marvel I still have that piece, perhaps less drawing the way I used to, but still very involved in story development and guiding that through to opening day.
Because you are working with engineers and the logistics of the space, you can have an artistically beautiful idea and discover that what you want to create isn't safe, or it's not possible, right?
Yeah, 100%. That's what I was talking about earlier about needing to channel that creative energy. You start off with "Blue Sky", where anything is possible with no rules and no budget, but at some point, you have to get real because we can't just say, "fly like Iron Man."
But if the goal is to make people feel like they are flying like Iron Man, what does that mean? How do we do that?
What ride systems exist that can maybe create that sensation? Or do we need to invent a new ride system?
Then we work with brilliant Imagineers and engineers who understand that world. It's the marriage of engineering, imagination, and creating something that hopefully has a lot of the hardware invisible and the illusion is there so that in the end, you are flying like Iron Man.
It makes me so joyful. I would love to be a fly on the wall on opening day and see someone enjoying your ride that you began to construct five years ago or however long it took to make it a reality.
It's crazy, seeing some of those things. Seeing people enjoy it is really gratifying. You see people coming off the rides excited about it and humming the songs and that's the best feeling.
As part of the team that creates the rides and experiences, do you get to go on the rides first when it finally comes together? Or do you just witness the first round of people going through the experience?
We are always there on opening day, but by the time we have gotten to opening day we have already ridden it several times, because we do ride testing, usually at crazy hours.
We'll have a meeting at 2 o'clock in the morning and then go ride the thing.
For example, we did Guardians of the Galaxy: Mission Breakout, and we were down at the park riding it over and over and over again from 1 to 2 in the morning to make sure the media synched up with the music. Where should we tweak it? What character moments didn't feel quite right?
By the time the ride actually opened, we had already been on it several times.
It's hard to pinpoint exactly the first time, but once we have the big launch event, we almost always are there and it's so gratifying.
Can you share with us a time when you overcame great odds to deliver something awesome to your audience?
I don't want to point to something I personally have done, because these things are such team efforts. But I will say I am really proud of what we did with Guardians of the Galaxy: Mission Breakout.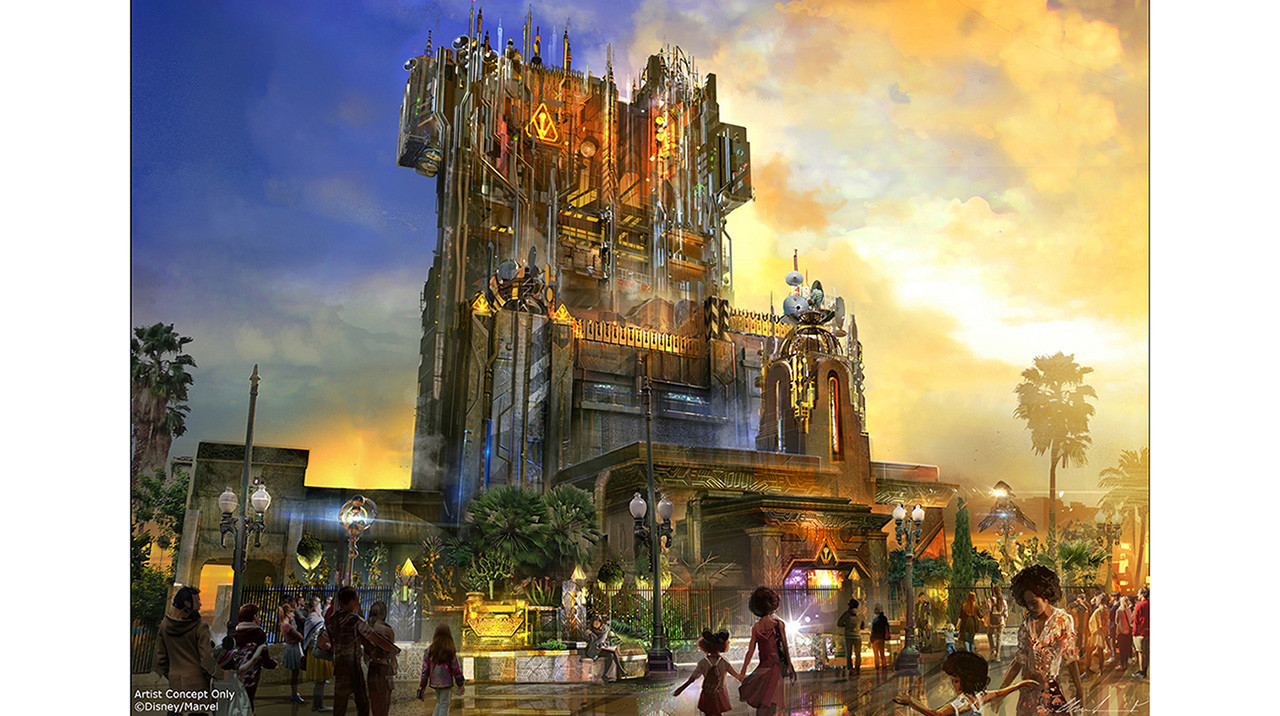 Iron Man Experience in Hong Kong will always be my baby; it was my first attraction that I conceived of and saw through all the way to opening day. But there weren't really any negative expectations. It was all positive. It was a brand-new thing.
But with Guardians of the Galaxy: Mission Breakout, we were changing out an attraction that people already loved. They loved Twilight Zone: Tower of Terror, and there was definitely a vocal contingent of folks that expressed that. They didn't want us to change it, they liked it the way it was, but we had been told that that's what we needed to do.
So, we needed to believe in our story enough that we felt like we were delivering on something that was as good if not better than what was there before. And since it's opened, I have heard nothing but positives. And I think a lot of fans don't even remember what it was before.
I'm really proud that we were able to overcome that as a team and deliver on something that people do seem to enjoy just as much or even more than they did before.
How as a team did you get yourselves behind this project enough to believe that what you were creating really was better than what was there before? How did you get everyone to really believe that yeah, this is awesome, even as the crowd is saying it's not and they didn't want it?
At some point, you have to tease a lot of that out. Earlier you talked about intuition, and this is where it came into play.
We are all fans, too. I love the Disney theme parks, and I love Marvel and Guardians of the Galaxy, and I don't want to do them wrong, either. And I don't want to take away things that people love. We aren't trying to crush people's dreams here, we are trying to make cool stuff!
That was one where we had to ask, do we genuinely believe that we have something that is better?
And we did, and part of that was a gut feeling that it was a perfect marriage of ride system, music, great actors, great intellectual property that was new and fresh and exciting, and even though it was an unusual fit, and it was taking up something that was beloved, it was bringing in something that was really unique and special; something that we could build on in the future with what's coming.

Thank you so much for telling us about building these experiences behind the scenes. And congratulations on having one of the coolest jobs ever!
---
You can see more of Brian Crosby's work on his personal website.

We all want to enjoy jobs and lives that thrill us. If you want to increase your joy and creative flow, I'd love to invite you to Creative Confidence Club - a year-long program supporting artists to make the changes in their emotional set-point that result in creating careers and lives they love.