10 Questions with Illustrator & Sculptor Nathan Walker
This week we talk with sculptor, 3d modeler and illustrator Nathan Walker.
He shares his journey from illustrating magazines and scientific journals to creating larger-than-life metal installations in city centers, then entering the video game world of 3D rendering - and from living and working in the US to moving across the world to New Zealand. Mr. Walker knows what it takes to re-establish a career when you're half a world away from the familiar.
---
How long have you been working as an illustrator, and what kinds of work are you doing currently?

My first big break as an illustrator came when I was actually still in middle school! I had a client (ie. a friend who sat next to me in history class) who was obsessed with the Street Fighter video game, and he hired me to draw some posters of a few of his favorite characters. $5 a pop! Let's just say, I was 'king of the snack line' that week! But in terms of starting my professional career as an actual, published artist, it wasn't until January 2001. It was during my junior year of art school when I was asked to create a ½ page illustration for an article about climate change by the Union of Concerned Scientists. Seeing my work in print was such a thrill, and it spurred me on to work even harder!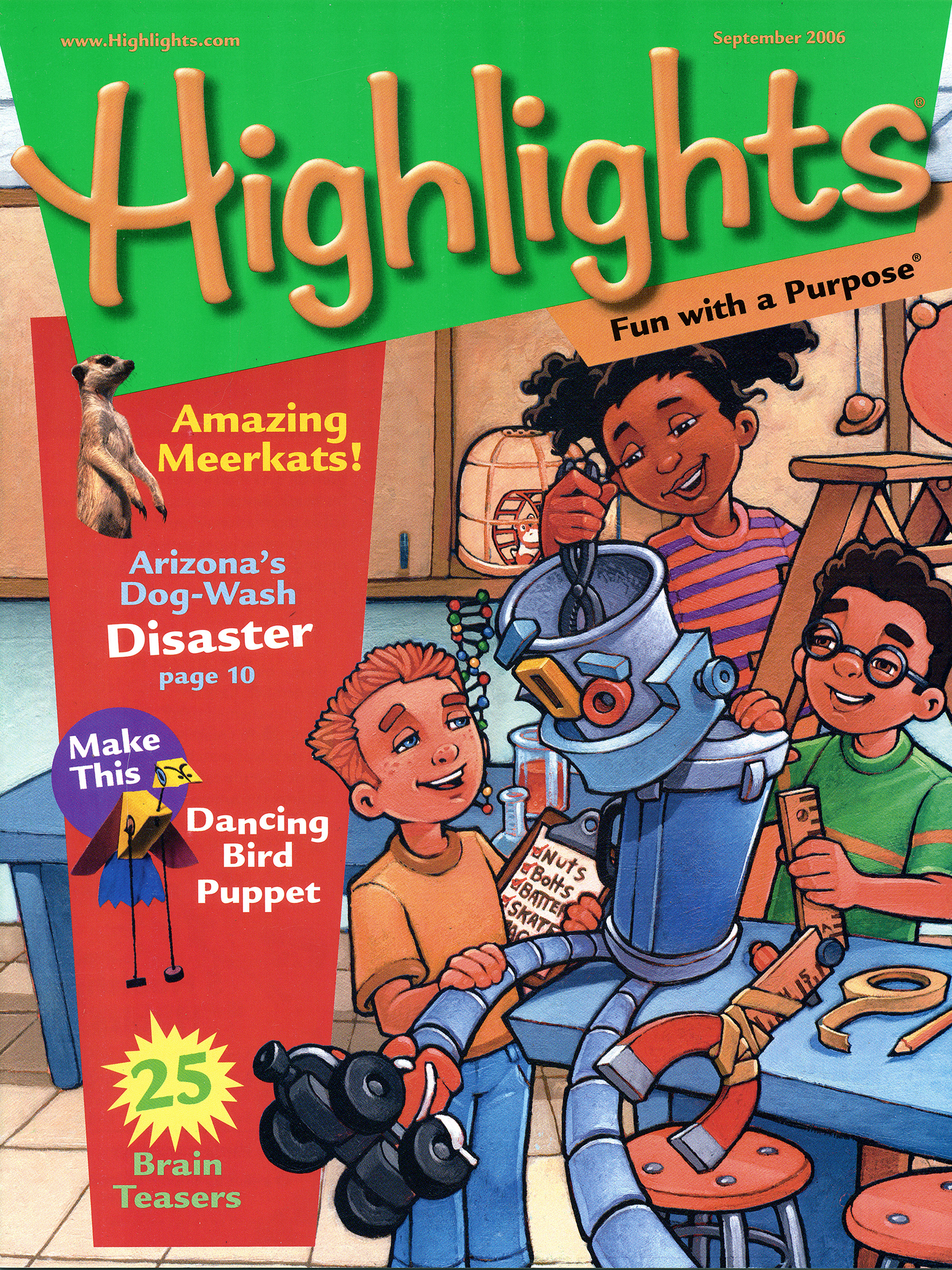 After graduating, I jumped right into the freelance life; working on diagrams for Discovery Channel Games, creating an illustration for Backpacker Magazine, and making several narrative and cover illustrations for McGraw-Hill Publishers and Highlights for Children.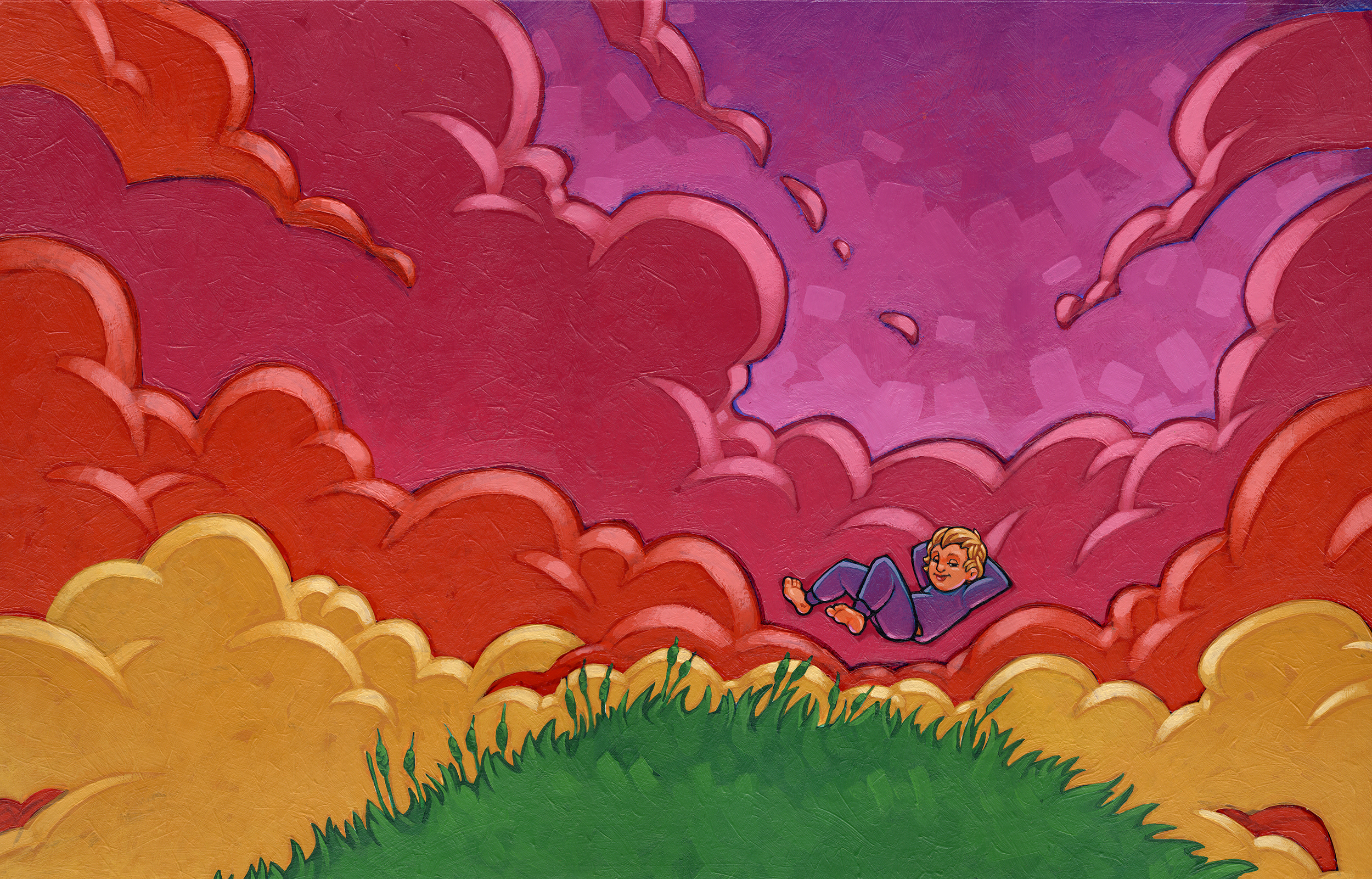 As for my current assignment list, I've been working on a bunch of stylized portraits and logos for a tech company, some poster illustrations for a marketing firm, and a few assets for an animation team. I'm also in the process of designing some 3D characters for an independent toy company. Let's just say, it's a pretty diverse portfolio at the moment!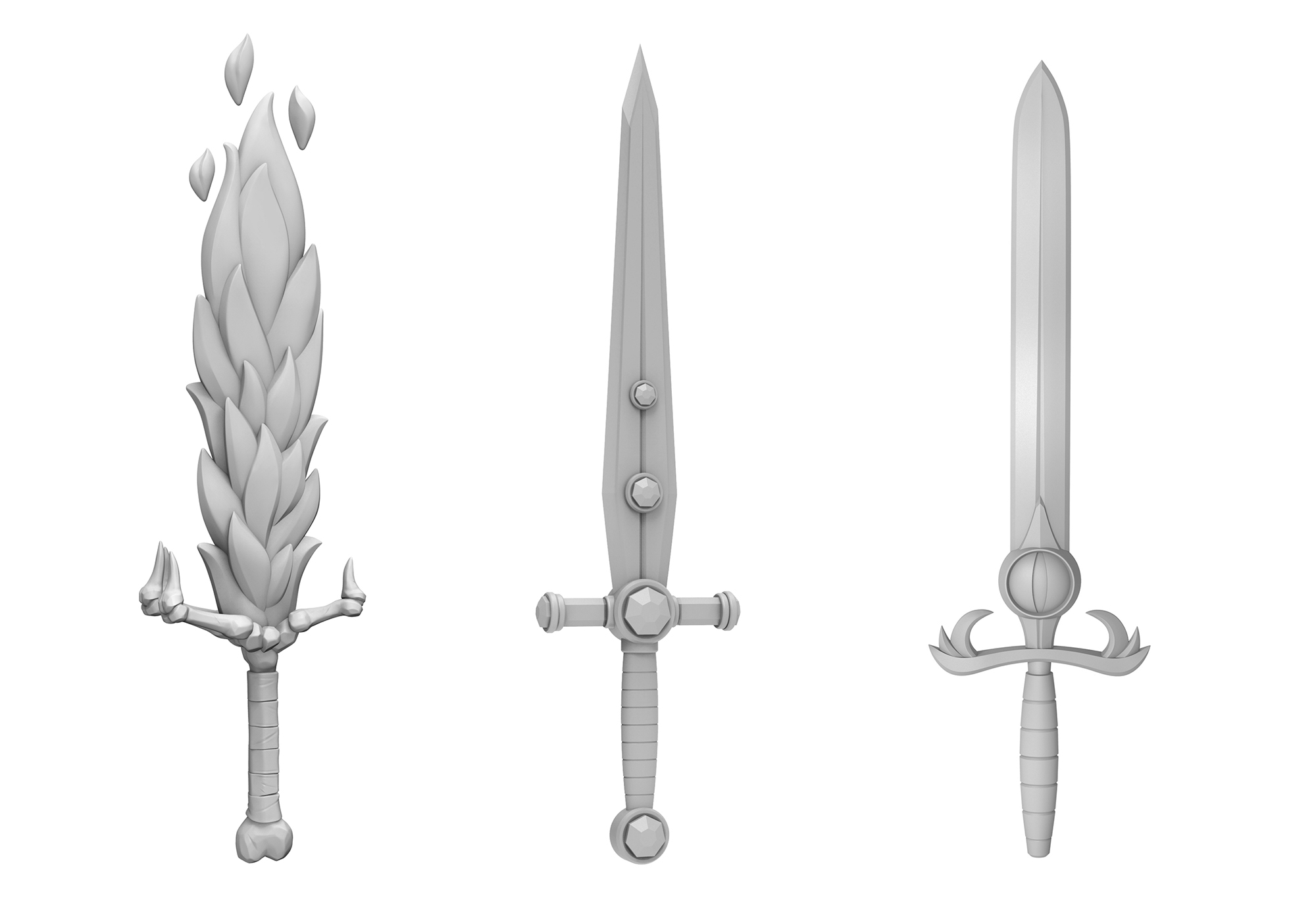 You have moved from the US to New Zealand. Can you tell me more about what brought you out there and what made you decide to stay?

Many years ago, before I attended art school, I was actually pursuing a degree in ecology and environmental conservation. One semester, I was lucky enough to spend studying abroad in Australia - it was amazing! We spent a week out on the reef, some time in the rainforest, and we were even able to go walking through the bush with an Aboriginal guide and his family. After the semester ended, a lot of the other students went on to travel to New Zealand, since it's so close to Australia. However, being a broke college student, I had to head home to the US, but I always dreamed of coming back down to this part of the world to continue my adventure. And so, when a completely chance encounter in Boston led to a job offer for my wife in New Zealand...we knew it was fate!

As for why we decided to stay, there are honestly too many reasons to list! New Zealand is such an amazing and unique place. It's filled with wild landscapes and welcoming people, a safe and nurturing community, and no matter where you're from, it just immediately feels like home. We don't know if we'll stay here forever, but it has certainly become a place that is dear to us.

What challenges do you face as a freelancer outside of your home country that you didn't face when you were in the US?

I think the biggest challenge has been trying to build a brand new client base here in New Zealand. Back in the Boston area, I was in a very comfortable position with a well-established presence and a lot of long-term clients. Spending your whole life and career in the same place gives you the opportunity to establish some very strong roots. Roots that lead to contacts, which then go on to lead to clients. As any freelancer will tell you, word of mouth and personal recommendations are key! And while I did manage to hold onto a lot of my US-based clients, I have had to do a lot of leg work since arriving in New Zealand to build up a new client base.

What benefits have you found to living in another country? Is it personal, creative, professional, spiritual?

All of the above! Living in another country has been a great opportunity to reinvent myself. It's so important to face new challenges in order to grow, as an artist and as a person. Not just the day-to-day challenges we all face, but real, core-value stuff! Moving to a new place that is far from what you are used to forces you to adapt and grow. And removing yourself from what is safe and comfortable gives you the opportunity to really look at yourself and others with fresh eyes. It's a chance to embrace what you like about yourself, and change the things that have held you back. It's kind of like leveling up in a video game, you keep what is working and improve what was lacking. Being around new people, new ideas, and new ways of thinking and viewing the world is always a good thing!

If you could wave a magic wand and instantly change the world to make your personal and professional life easier, what would change? Would there be a specific support system in place for you? Would tax laws be different?

I know this might sound totally crazy, but I often think, "Wow, it would be so great if I was in prison and could just spend my days making art". (Haha!)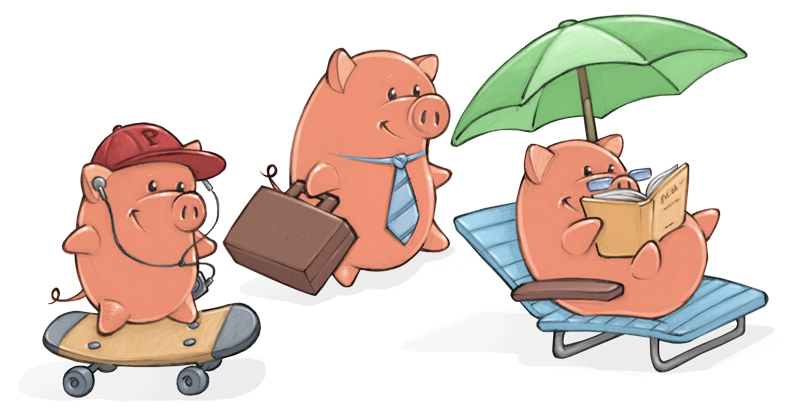 Ok, hear me out… First off, this wouldn't be some tough prison, like in the movies. It would be a nice prison, where the guards all know your name and your favorite dessert. Sure you're locked in a concrete box, but that just means you don't have to worry about mortgage rates or rental deposits. Food is provided, so no more annoying trips to the grocery store. You get an automatic new best friend to live with you in your "studio" - someone to discuss your next creative ideas with. Yard time means you get some much needed time away from your desk to go out and smell the flowers and get some exercise! No client meetings. No more bidding on jobs. And nobody sending you emails with "just one more revision". Just make art all day long. It would be grand, I tell you!

Well, I suppose the takeaway from this "dream scenario" is that the obstacles I see in my artistic life are the same mundane things that tend to eat away at everyone's time and energy. While I do love being an independent artist, I really don't enjoy the business part. Taxes, invoicing, marketing - all the nitty-gritty of making a small business actually work, just zap me of my creative hit points! So, if I did ever get my turn with the magic art wand, I would just erase all those pointless distractions, and just focus on making art. 
What are you doing in your personal art? How does this play into your career?

My personal art has been predominantly focused on 3D modeling and printing. I have always had a deep desire to work on sculptural and 3D work, so that tends to be where I gravitate when I have any free time. In the past few years, especially, I have been very busy modeling and printing stylized D&D monsters and weapons, pop-culture inspired buildings and creatures, and even some retro cartoon characters.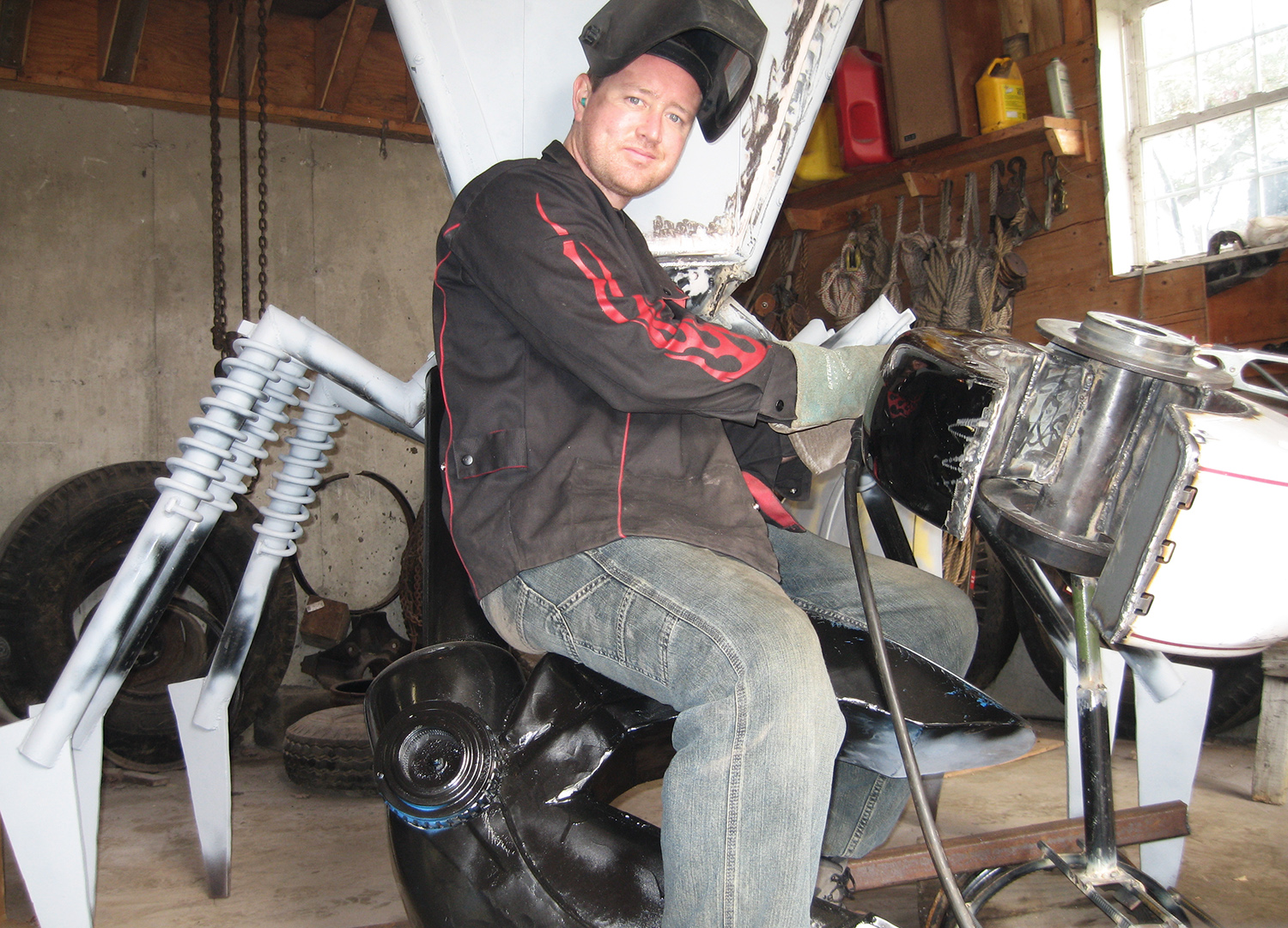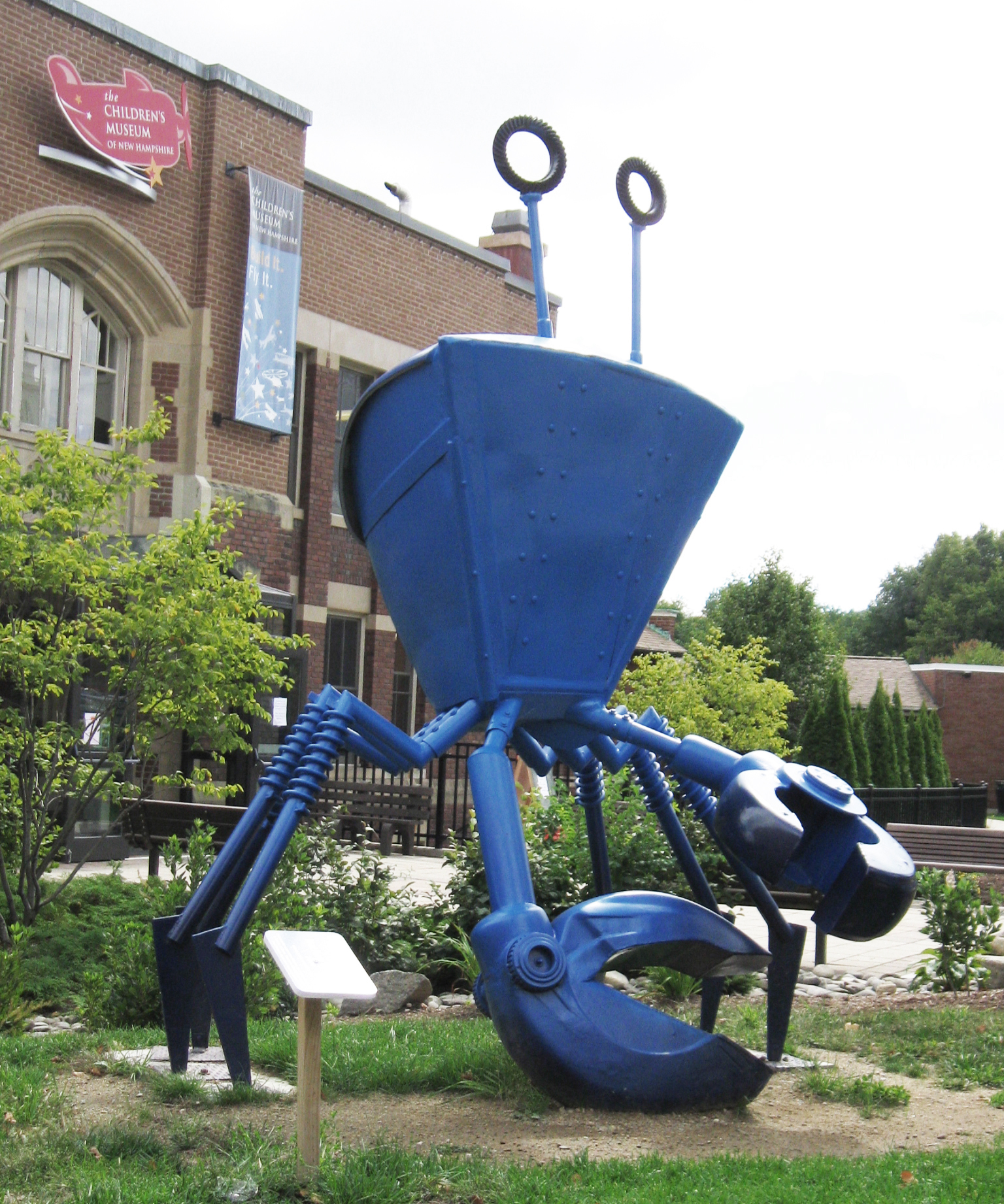 These 3D works have actually played quite a strong role in developing my career goals. Not only have I had a lot of private commissions, but I started a small company with two other artists, designing printable miniatures (we're hoping to launch early next year). I'm also very eager to do some work with toy and sculpture manufacturers back in the States and overseas. I actually had an internship with Hasbro back in my college days and being part of that fun and creative energy again would be a blast!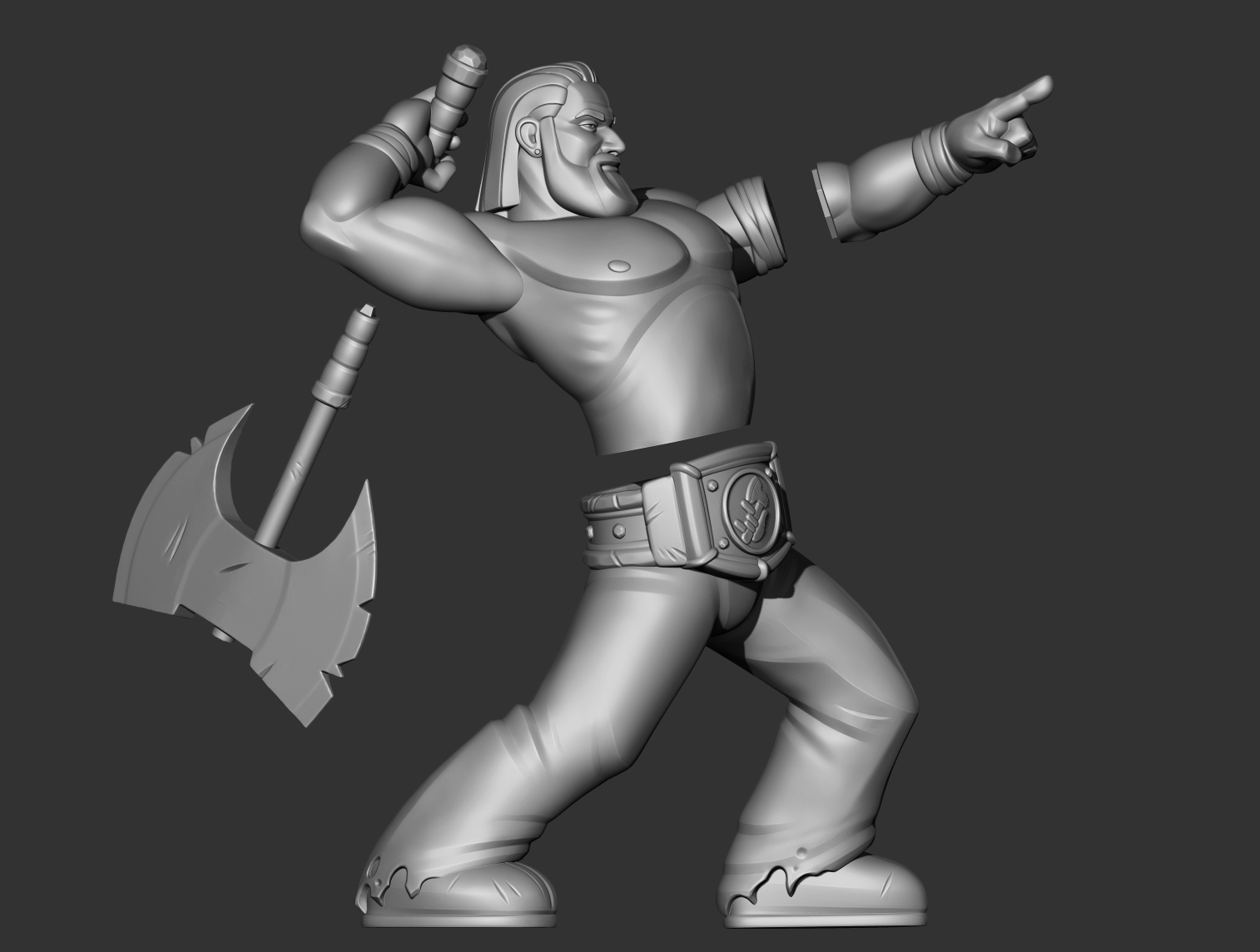 You work as a 3D modeler. Do you also play with clay or other hands-on sculpting, or do you mainly work digitally?

Most of the time it's digital, but I do tend to 3D print a lot of my work - and those models get rather large, which gives me the chance to break out the epoxy clay, sanding files, silicone tipped brushes, and metal shaping tools I need for assembling and finishing. Plus, it's always good to use those traditional techniques in case you need to hide a big seam in your sculpt or patch up a printing error.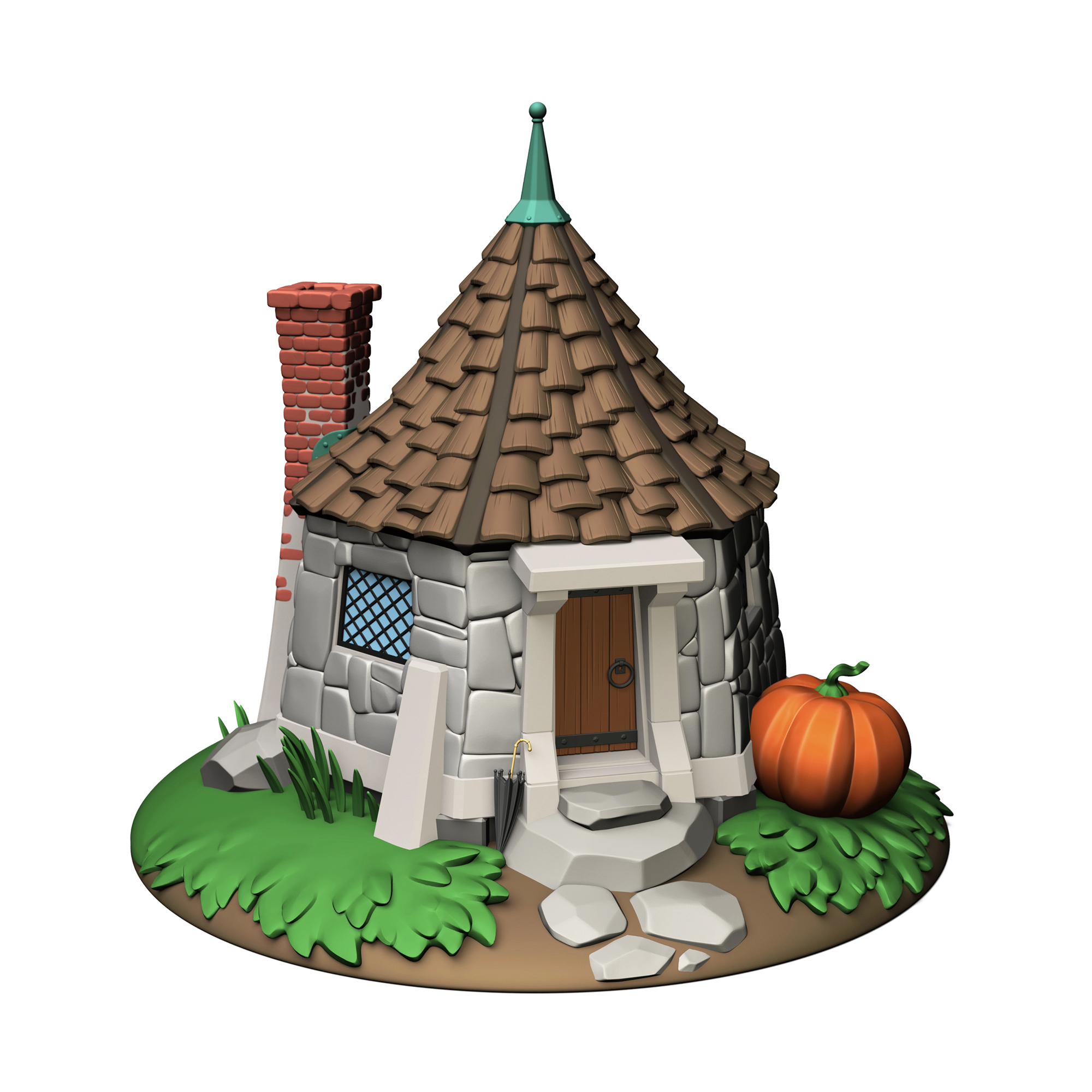 I'm also a really big fan of found object sculpting - especially metal works! It's great fun to go to the junkyard and discover an old gear, some bent rebar, or a hunk of motorcycle refuse - and then just cut it up and weld it back together to create something entirely new! In fact, quite recently I went full circle with one of my old found object sculptures...

Back in 2009, I built a large 9ft tall metal crab, using some metal pipes, gears, and plates, an old VW Beetle hood, and some Harley Davidson fenders. And with its 10 year anniversary approaching, I thought it would be a fun exercise to recreate it digitally. So, I modeled it up in ZBrush, and then 3D printed it. My plan is to create a mold and cast it in metal next - taking this artwork from metal to digital to plastic and back to metal, again!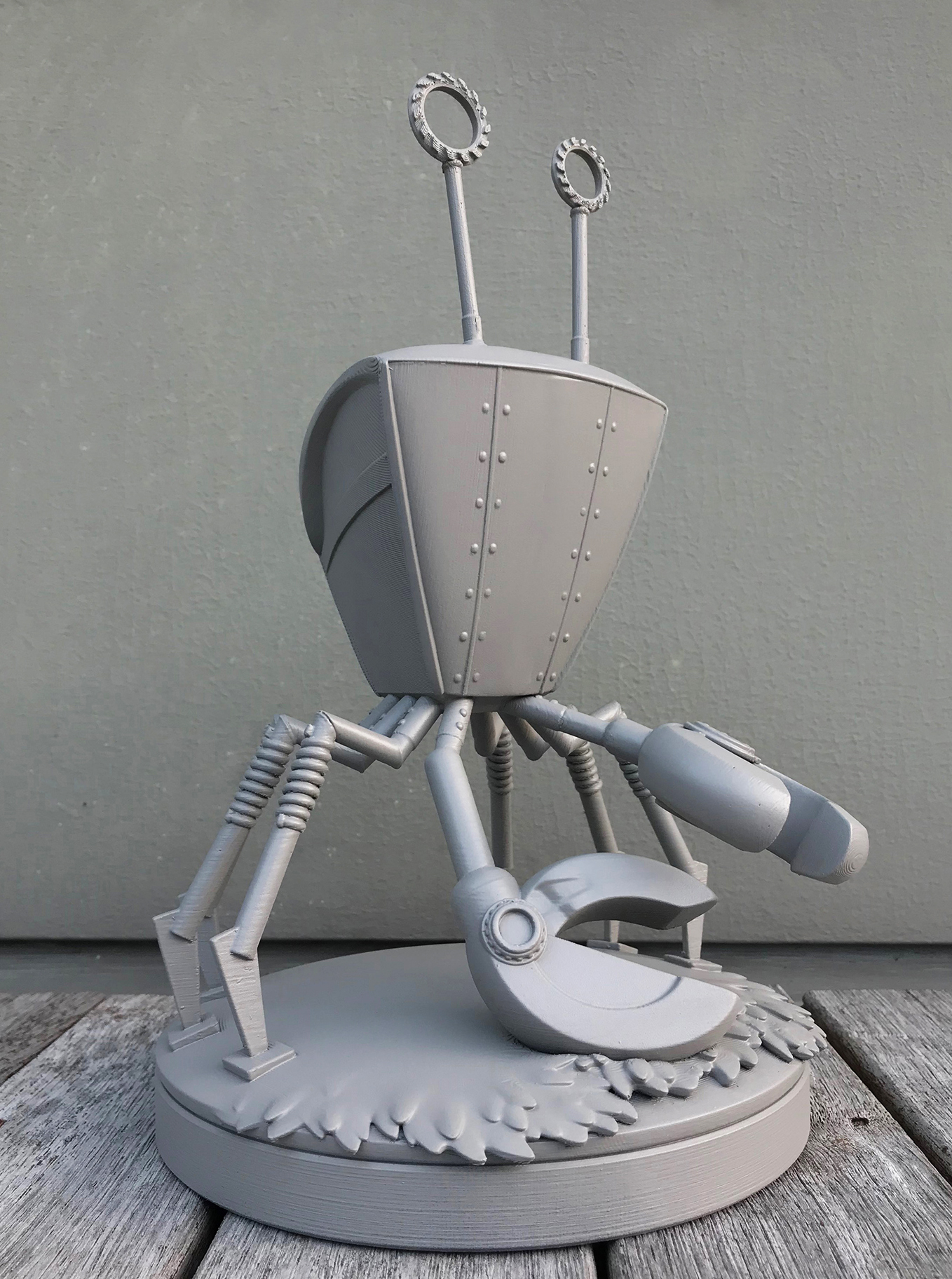 What do you find to be the most difficult challenge in being an artist?

One of the biggest challenges that I find as an artist is deciding on which "professional path" to follow. The way I see it there are two paths to follow as a professional artist: option 1 - you set out on your own, making artwork that speaks to who you are and what you are most passionate about, trusting that you will create your own niche along the way; option 2 - you first research the marketplace to see what clients/patrons are looking for, and cater your work to fit into an existing model. The first option puts more pressure on you to really blaze your own trail and trust yourself to develop your own followers, while the second option allows you to work within an already successful market, but one that is potentially over-saturated.

How have you overcome these kinds of roadblocks or situations?

Honestly, it's a challenge I find myself struggling against quite a lot. When you are a freelancer you need to make artwork that is going to pay the bills, so it can be scary to just head out on your own path and hope it will pay off. But if you are constantly just making work that is only responding to a client's needs, then you never really grow as an artist. The best solution, or compromise, that I have found is to follow both paths, spending a few days creating artwork that fits well with current trends, and then spend a few days exploring my own ideas. It's a bit of a balancing act, but it seems to offer the best of both worlds.

What mindset do you think people need to make it as a creative today? Does this apply to creating personal work, too?

I honestly believe it's all about focus. I really don't think you can achieve great things without it, whether it's for professional or personal work. It drives me crazy when I'm trying to have a conversation with someone and they're half listening to me and half focused on their phone...or the dogs outside...or any number of other things. If you aren't willing to lock yourself away for hours on end, working with serious dedication and discipline, then I don't know that you will ultimately be successful. Sure there are a few rock stars that can just create amazing work in 30 minutes. But for most of us, it's blood-sweat-and-tears, constant critiques and revisions, and a lot of hard work. I really think you have to be completely in the moment and willing to let the outside world fall away in order to create. Sure, you need to absorb and be a part of what's going on around you to inform your artwork, but when it comes to the actual, physical process of making art, I believe it's just about time, toil, and most importantly, focus.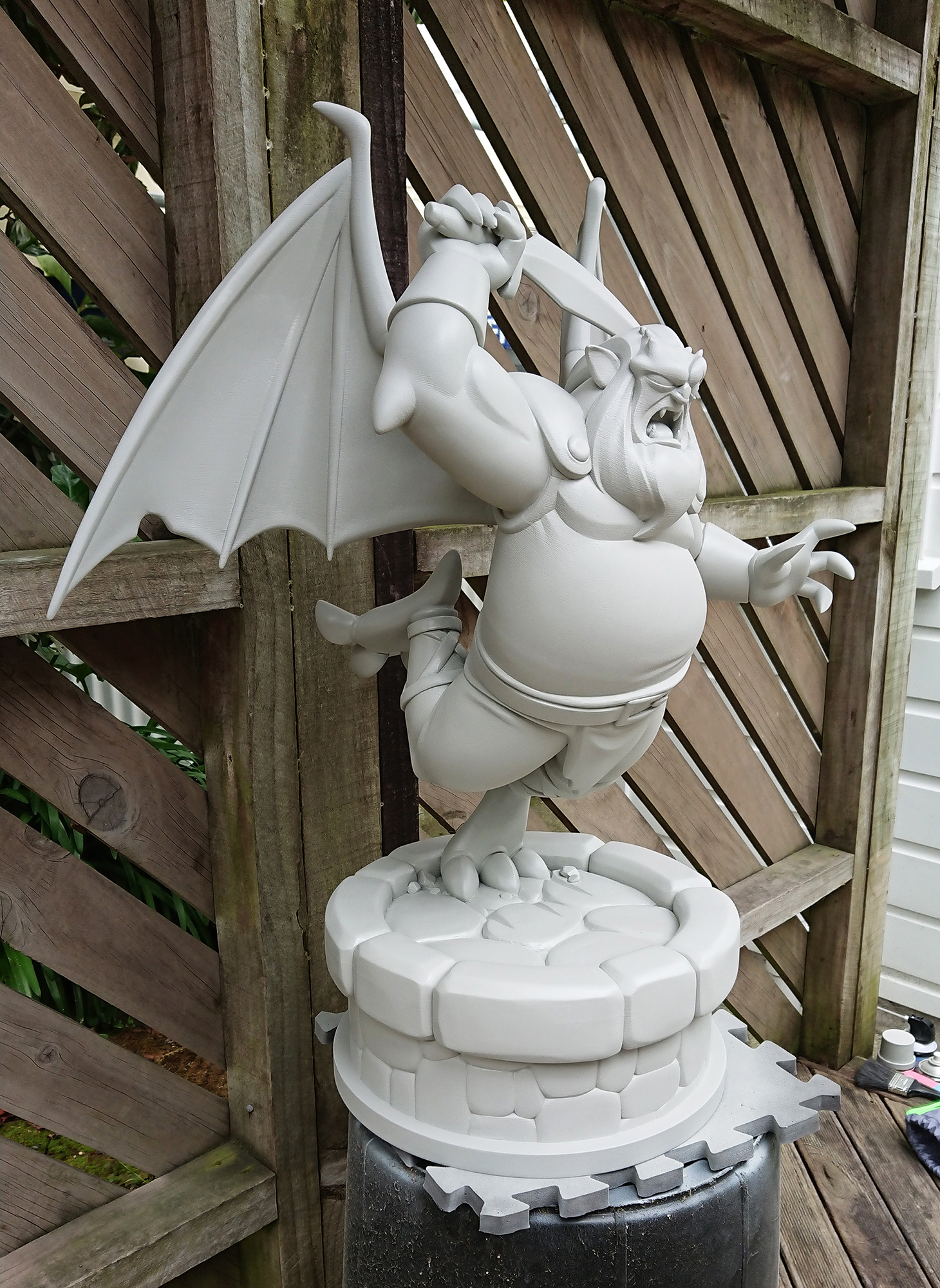 BONUS: What is a dream project you would love to work on, and why?

So many dream projects to choose from! Well, if I had to choose just one, I guess it would be to create another public art sculpture. The pieces I've made in the past have all been so rewarding, and it would be amazing to have that experience here in New Zealand, as well. I've actually been brewing up a couple of sculpture ideas, so with any luck, fate will step in again and give me the chance.
---
You can see more of Nathan Walker's work on his personal website: https://www.walkerstudioworks.com/
Reinventing ourselves is something we have to do again and again in our lives as we grow, shift, and become the person we want to be. Remember to reach out to your fellow artists for support and camaraderie, and take the time to cultivate your personal relationships, too.
If you are on LinkedIn and would like to be a part of a group of artists dedicated to their creative and personal growth, join Creatives on Creating, and share your experiences with us! It's a great place to share your wins and ask for help when you need it. Who knows, you just might meet someone who will help you land your next job or share an opportunity you didn't even know was coming up! See you there. :)