10 Questions with Art Director Katri Valkamo
Art Director Katri Valkamo about her journey into the children's film industry and how having a clear drive towards what she loves helped steer her there in interesting ways. We talk about childhood impulses, happy twists of fate and moving across borders to make her dreams come true. Plus, she shares her advice to those seeking to follow in her footsteps in the animation world.
---
1. You're an art director for Jellyfish Pictures in the UK, working on children's television programming and various projects in animation for kids. How did you find this job, and how have you grown into it?

My journey to this job at Jellyfish Pictures has happened over a few years' time. I started in 2016 as a prop designer on a children's animated show for BBC. After the project completed, I had an opportunity to continue as a concept artist doing various things and odd jobs here and there from character design and visual development to branding and graphic design for both client and internal projects.

I feel the ability to adapt and wear multiple hats has definitely helped me in progressing and growing into my current role. I know I'm still very fresh into the game so I'm trying to work on my skills every day, from communication and directing to design and storytelling and everything in between! However, I feel I've been very fortunate, as I've had (and continue to have) the most wonderful colleagues who have supported, taught and believed in me and given me the opportunity to grow and learn.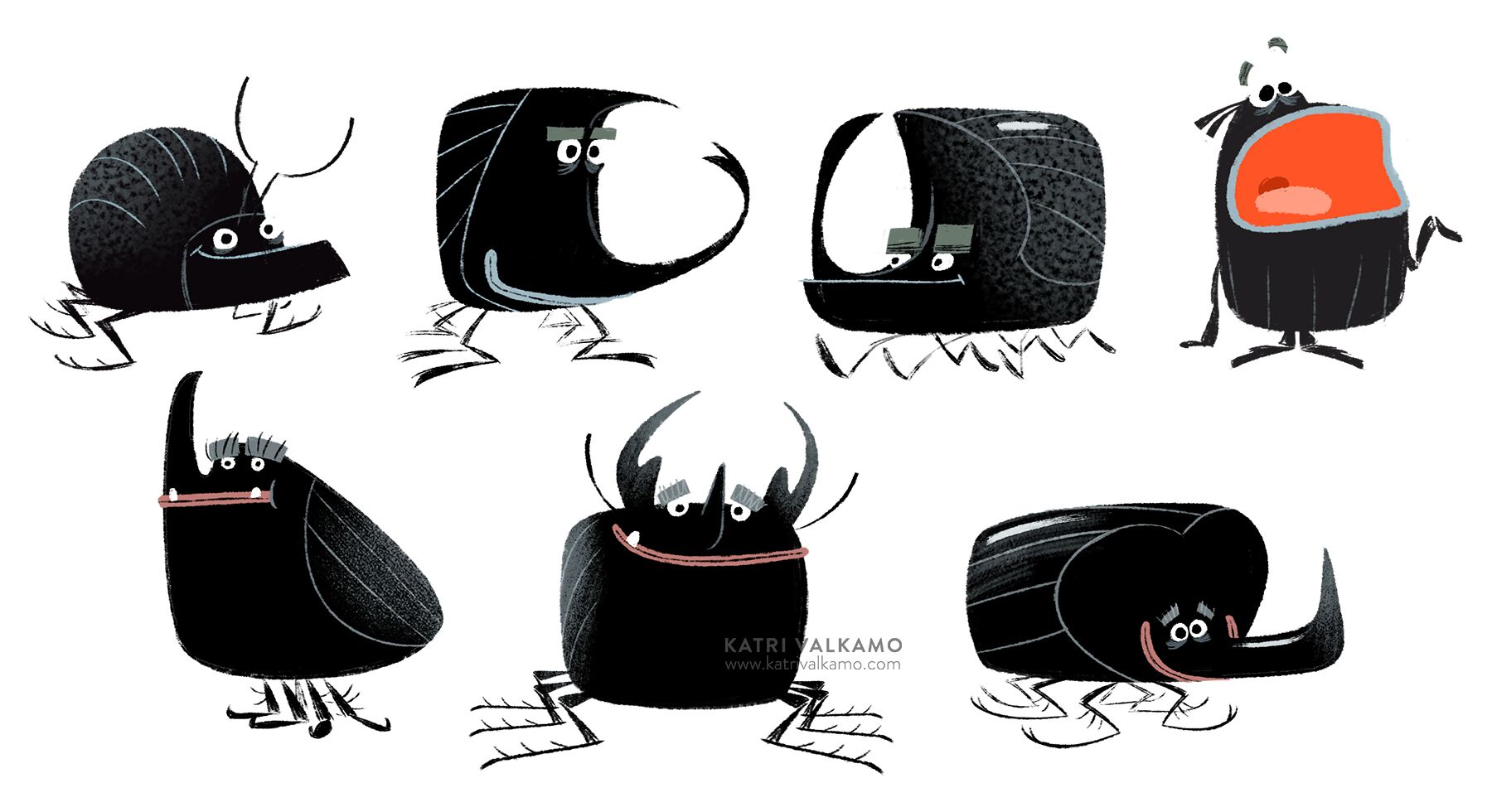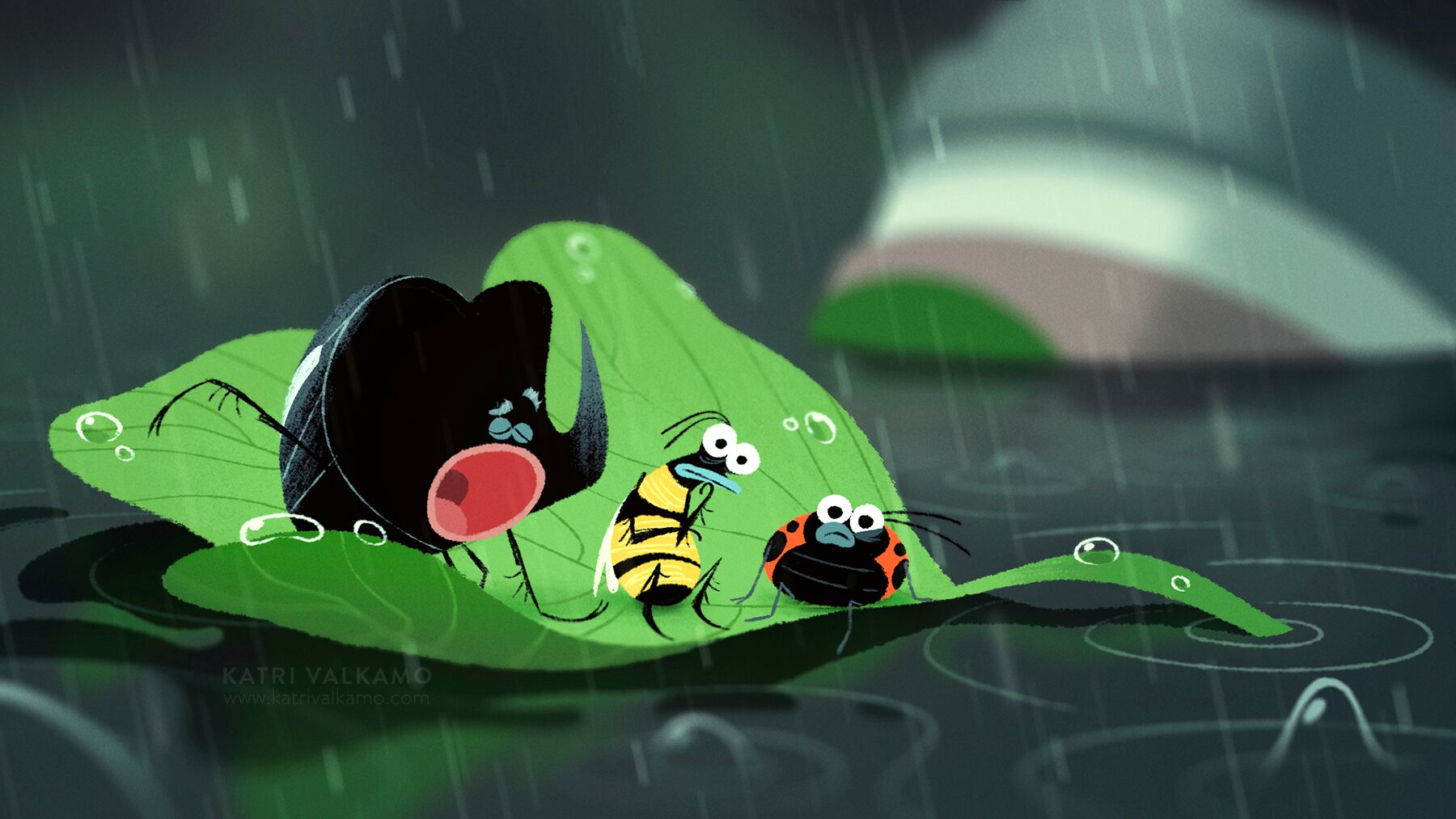 2. Your love for drawing and animation began at a young age. Can you share a moment from childhood when you first knew you were going to work as an illustrator and animator? How did this shape your artistic path?

During my early teens I was fascinated by behind the scenes documentaries of animation making, and watching a few of those led me to consider a career in animation as a valid option. I started researching school and university options both in Finland and abroad. Back then I didn't yet know anything about concept art or character design jobs; I thought you'd have to be an animator to work in animation, which is what I pursued for a while.
However after learning a bit more about the industry and the various job opportunities I started steering towards visual development and character design as my focus. I think it definitely helped to have a goal for the industry I wanted to work in from quite early on. However there are so many roles within the animation industry from animators to 3D modelers, compositors, editors, riggers, etc. that it took me some years to find the niche I wanted to pursue, which was (and is) character design and visual development.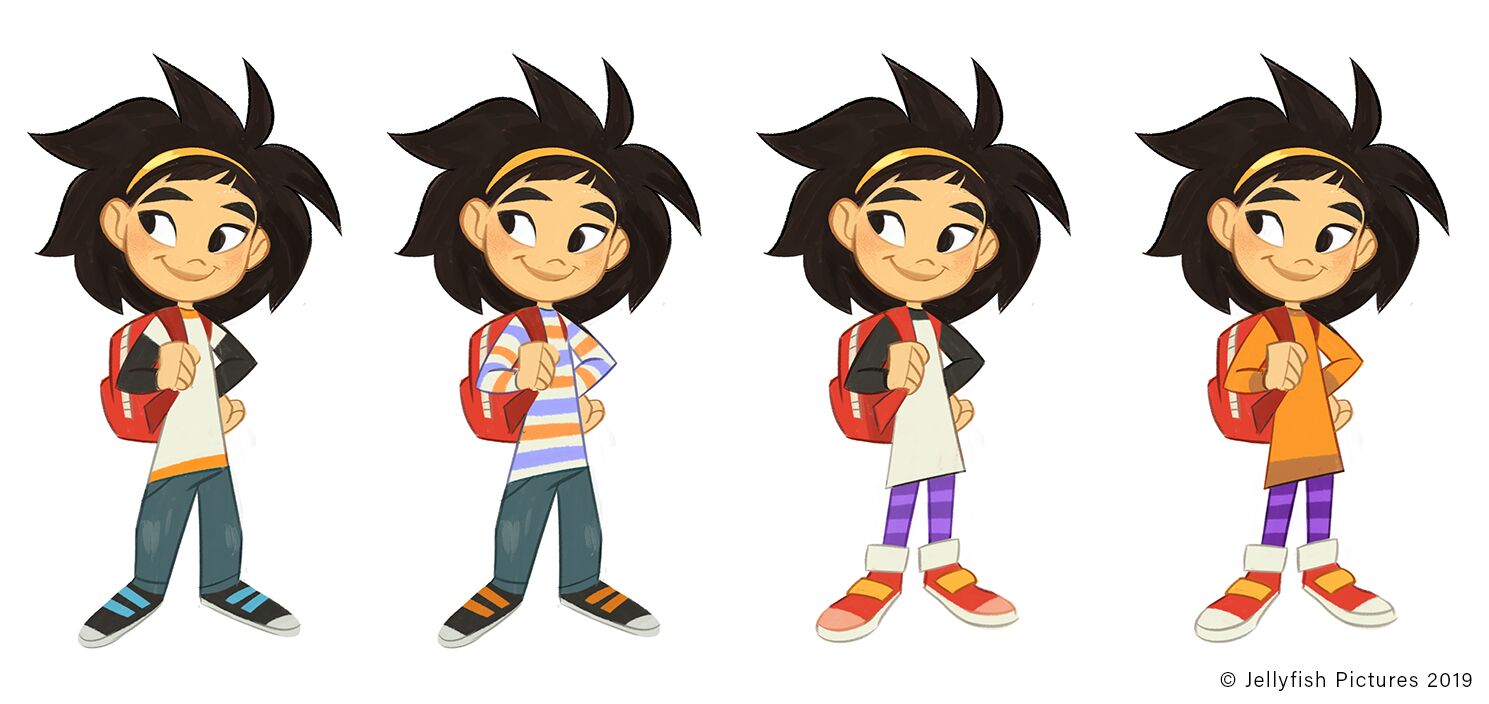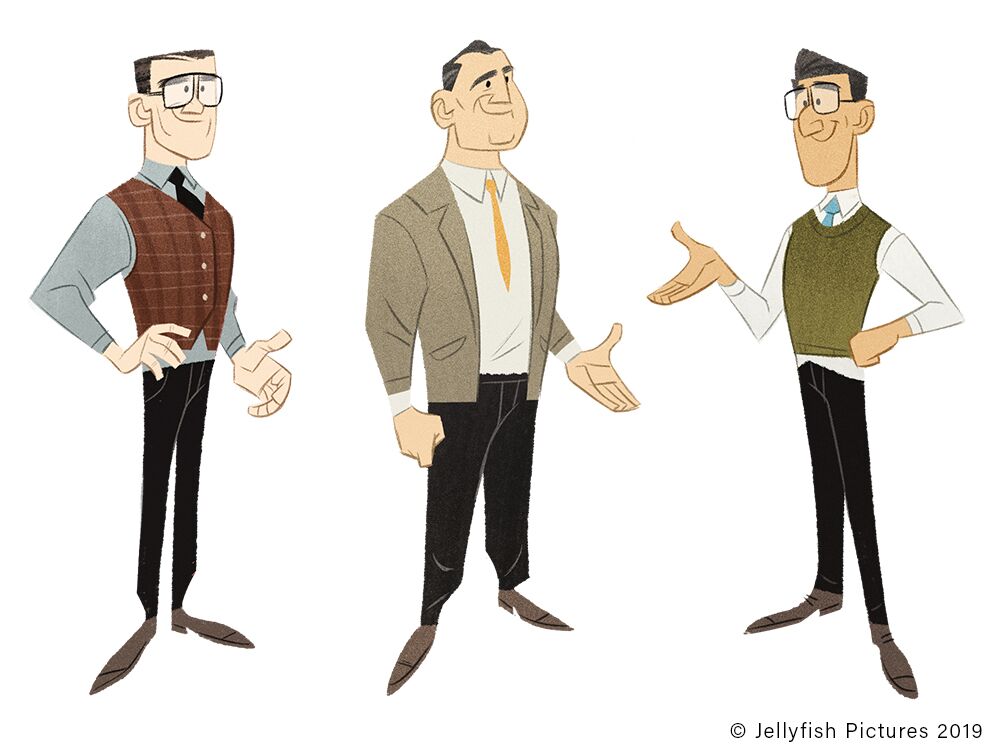 3. Your journey from aspiring artist to paid illustrator and now art director for an animation studio has followed a fairly streamlined path compared to many artists. How has having a clear vision for your work defined your career and future goals?

It's certainly been helpful in keeping me on the 'right' course. I did dabble in graphic design, book illustration, 3D arts and mobile games for a little while, in an effort to make a living doing creative things. But neither of the past jobs I did felt like the right fit for me. So I kept trying to find relevant opportunities and contacts that might help me get where I wanted to be. It wouldn't always go as smoothly as planned, but having an idea of what I wanted to do in the future was definitely helpful in keeping myself focused and working through obstacles and mishaps on the way.

I think as important as it is to have a vision and stick to it, you should also allow yourself to revisit and adjust your goals as you learn more about yourself and your industry. Ten, five and even one year ago my vision and career goals were very different compared to my goals now and the more I learn about myself, the more specific I can be about my future goals.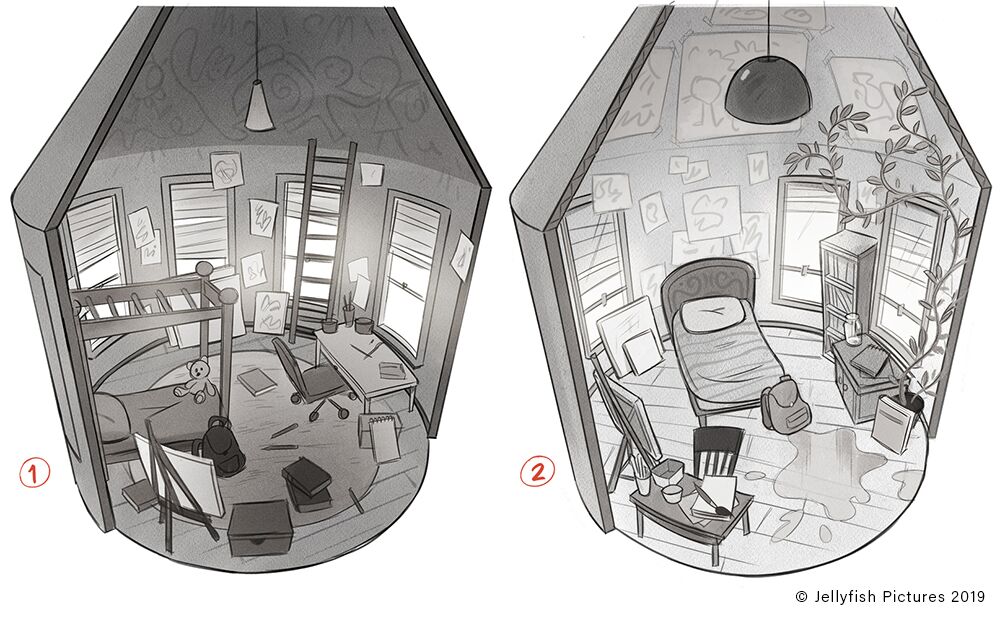 4. What does a typical show production cycle look like at your studio?

There are many talented hands and creative heads involved in TV animation production. It's an incredibly complex process and requires many people across departments to work together to create something memorable and entertaining. As a very streamlined example, a production usually starts with a small crew where we plan e.g. what does the show look like, what technical challenges we might need to address, which assets and characters need to be created, how does the pipeline look like for this production, etc.

Once we have an idea of the scale and timeline of the project, some of the first things starting in production for a new show are visual development, concept art and storyboarding. If we create a completely new project all the visuals will need to be created from scratch, including designs for characters, environments, props, sets, colors, lighting... The art director and a team of artists would start working on developing a look for the show that communicates the story as well as the client's and directors' vision for the show. Simultaneously the director would work with storyboard artists to translate the script into animatics (like comic panels, but on a timeline) in an effort to work out timing, camera work and overall flow of each episode.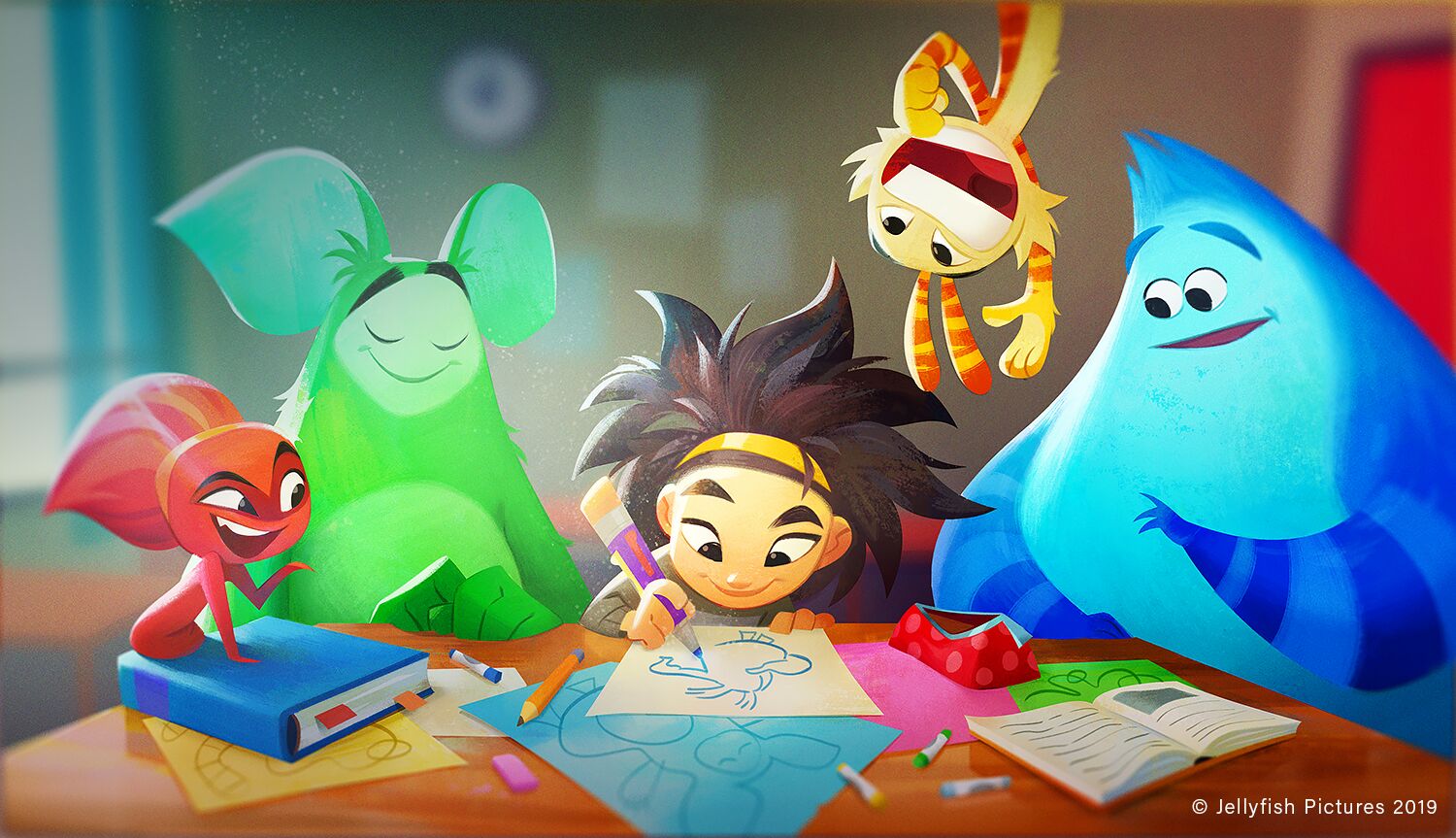 In a 3D GC show, the concept art created for the characters, environments, and props will be taken to the 3D modeling, look development and rigging team, where the assets are modeled, textured, groomed (creating hair and fur) and rigged. The modeling team builds the characters and assets using 3D software and the rigging team takes those characters and assets and creates digital 'puppets' for them, that an animator can use to animate and create a performance with. During the animation phase, the production team is typically at its biggest, going full steam ahead. Animation is very labor-intensive and depending on the production, can require anything from a team of 10 to 30+ animators (and even more for feature films!) to make the characters come alive. Once animation's finished the animated scenes would move to lighting, rendering and compositing and final editing. This last phase is really exciting as all the work that's taken months to create starts to come together into a final picture with sound effects and music!

5. How do you help your team thrive as they work on multiple projects at the studio? Are there situations you try to avoid, or ones you like to encourage?

Working on multiple projects can be challenging and I think the key to success is collaboration and keeping everyone informed on deliverables and deadlines. Time is of essence in a busy studio like ours and it is important that everyone knows what's expected of them in order to do their work successfully. Luckily we have amazing producers who plan and schedule projects for us so the artists can focus on their work.

The great thing about working on multiple projects is that we can share ideas and get inspired by each others' work! I try to support collaboration between artists as much as possible, even if they are not working on the same project. I think it's much more fun and creative when you can test ideas with colleagues and get their thoughts on your work. So naturally I would try to avoid anyone working in isolation, but encourage them to talk to each other!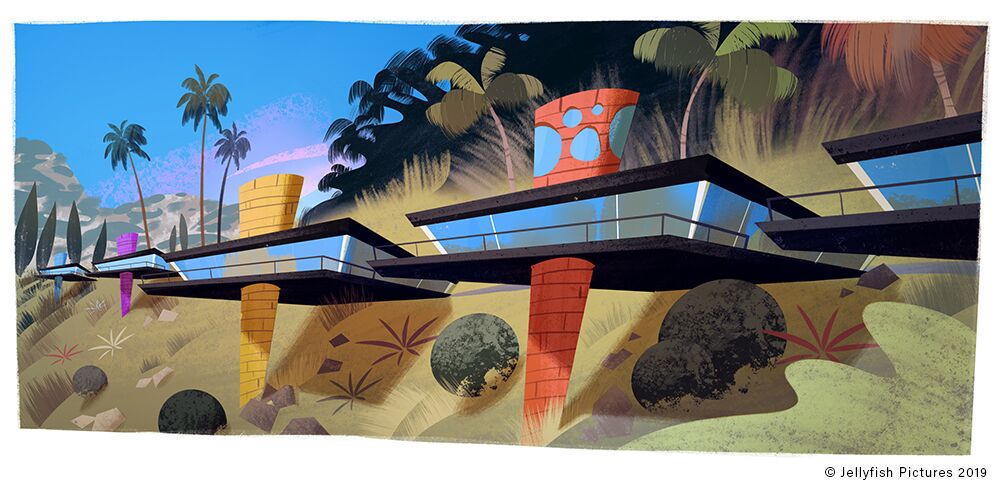 6. You moved from Finland to London for your job. Was this a deliberate, planned move, or one that came up from an unexpected opportunity? And as a point of interest, how do you feel Brexit will affect your job and those of other EU artists who have relocated to Britain for their work?

The opportunity to move to London came from my husband (then boyfriend) who'd gotten a job offer in London in 2016 (we were both working in Germany then). Before his offer, it never crossed my mind that someday I could work in London! However, it made sense to as we thought it'd be an exciting opportunity to try to get my foot in the animation industry. So we left our jobs in Germany and pursued our careers here, which ended up being the best career decision I've made! However, as of 2020 we'll actually be returning to Finland, but continue to work with our companies remotely and visiting London a few times a year. Exciting times!

Ah Brexit, it's hard to say how it'll affect. I hope the impacts will be minimal, as right now the animation industry in the UK is booming and many people working in the UK animation studios are from the EU (including myself!). As far as I know, with the information I currently have, any Brexit scenario shouldn't immediately affect the EU people working in the UK. However, I'm concerned that if e.g. hiring talent from abroad gets significantly more bureaucratic or expensive, it may have serious impacts on the industry.

8. Even when working for an amazing company on projects that you love – it's important to have your own personal work, too. Can you share some personal ideas and projects you are passionate about?
Yes, I'm slowly working on a couple of active projects, one's a visual development project based on Sherlock Holmes novels and one's an animated short film I'm working on with a colleague. The visual development project is more of a fun exercise for myself that I've been dipping into here and there over the past two years. I'm not sure I can talk much about the animated short just yet, but it's a really exciting short story that takes place in historical Japan!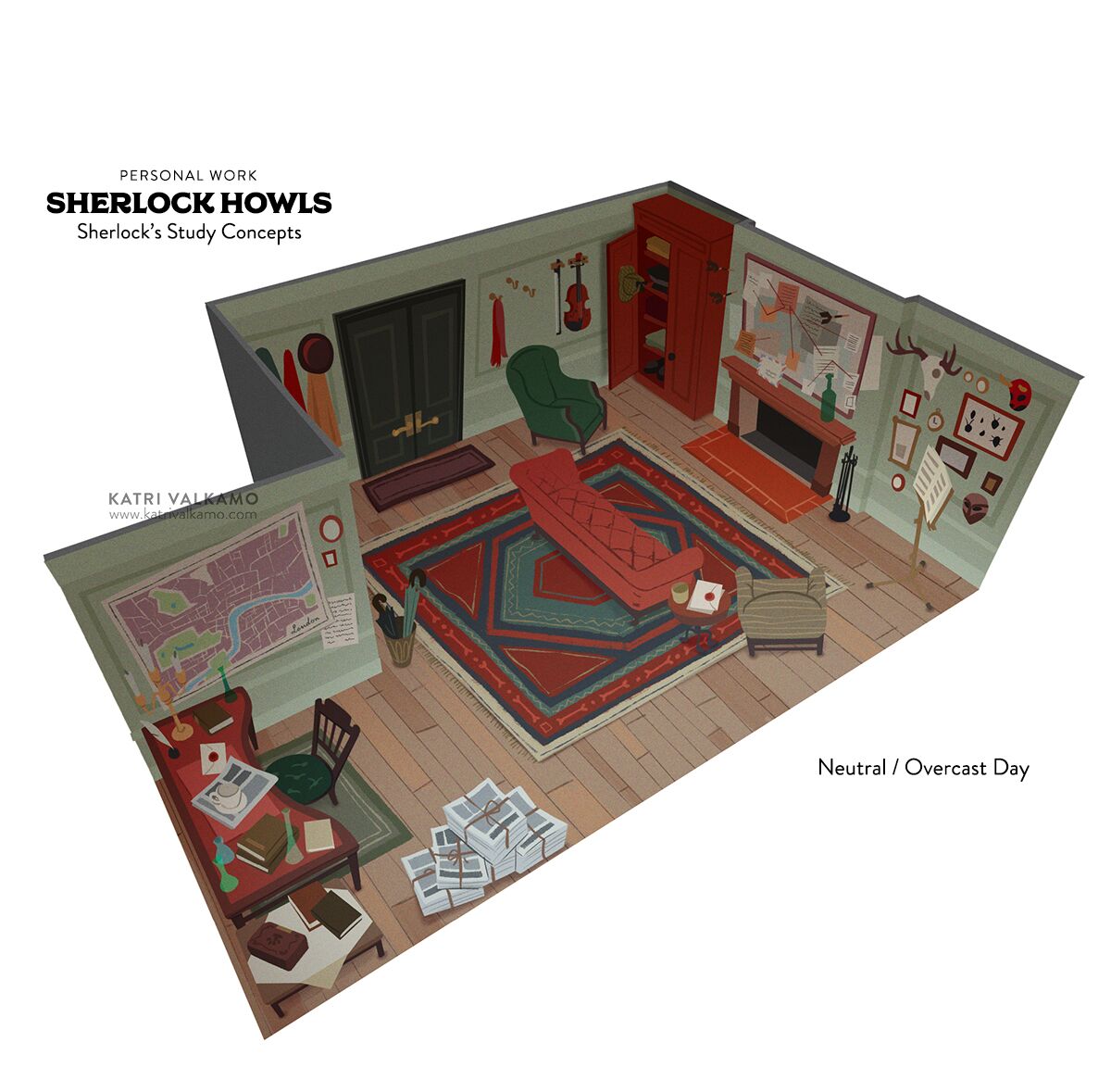 Along with these projects I really love just taking time to do drawing for myself without any specific goals. It's so easy to get caught in 'professional mode' and try to perform even with personal work. So I try to cut off from that mindset from time to time and draw whatever feels the most therapeutic to draw at the moment. And those pieces I don't put in my portfolio or share online... they're just for me!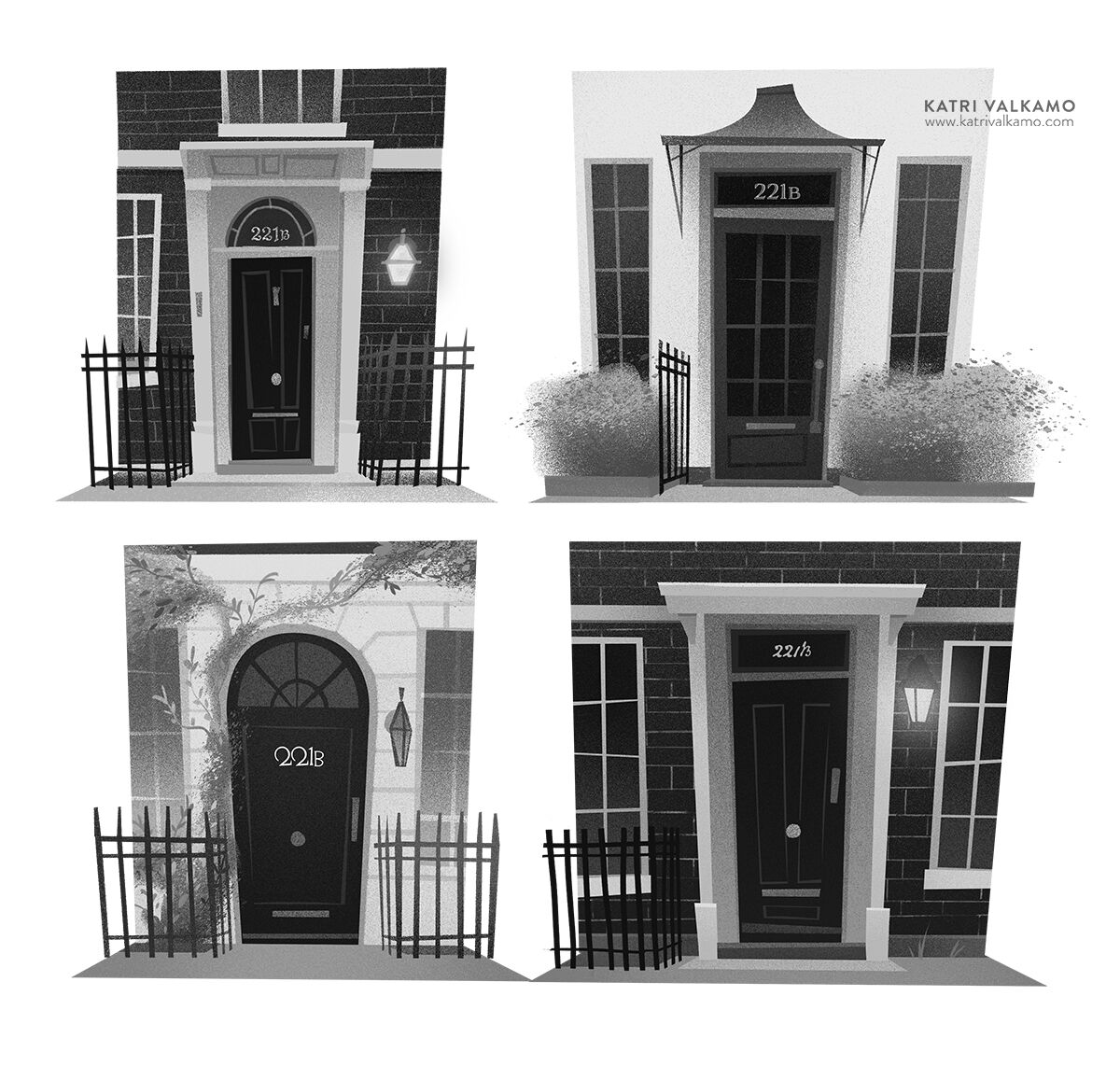 9. How do you retain enough creativity and energy for personal projects after a long day at the office? Do you have any personal rituals for inspiration?

I don't know about rituals but I think for me eating (relatively) healthy, going for walks and getting fresh air helps in getting some creative juices flowing. I think when I get too stuck in the house or get super busy at work, after a few days that can start eating into my physical and mental health and it's important to me to try balance that out. So if I'm too tired to do personal work, I know I need to take care of my body and mind first. Usually after a few days of self care the itch for drawing and personal projects returns and feels good again.

10. Can you share how you get back in the flow when you hit creative block?

When I get a creative block it's usually when I don't have a clear idea of what I want to do. Sometimes if I'm really stuck I like to ditch digital tools and go back to traditional and just doodle anything that comes to mind. Reading novels and diving into stories online can help spark ideas too!

If I'm at work and I hit a block I'd try gathering helpful ideas, references, and inspiration online or ask colleagues for advice. A walk around the block or lunch outside the office can free up some space in the brain too and get some ideas flowing!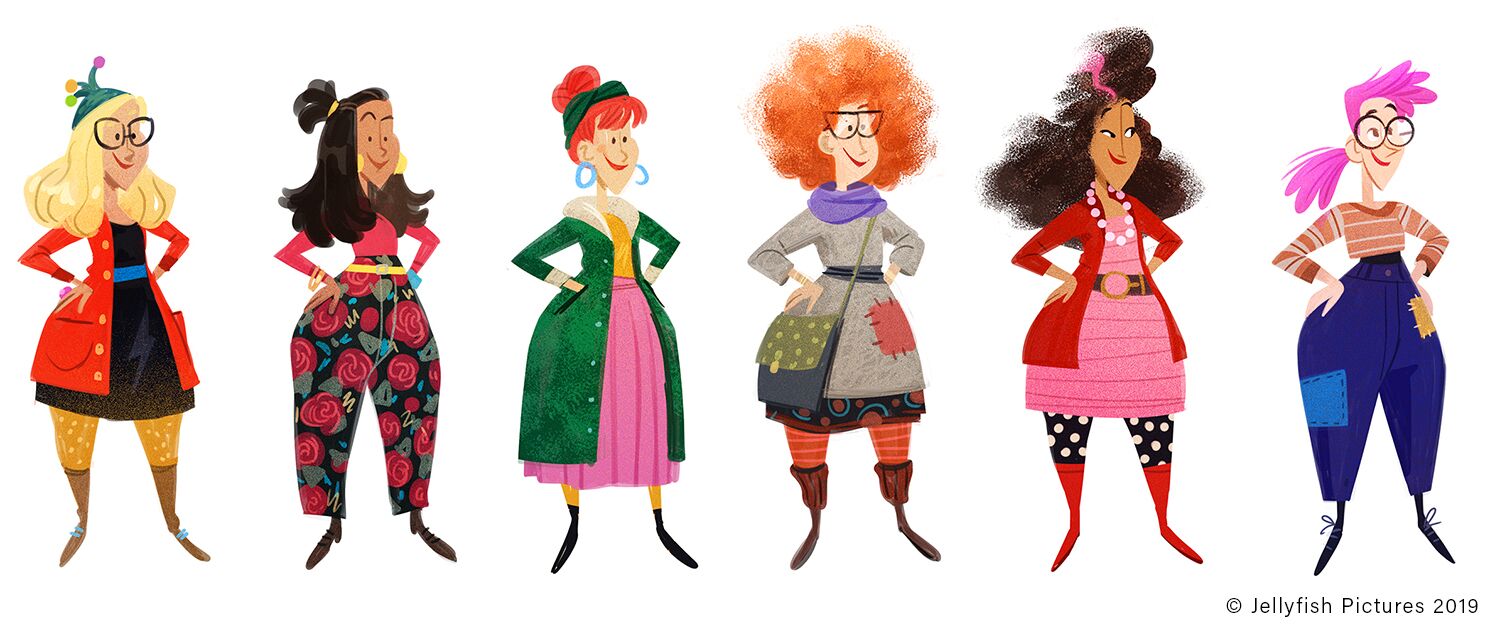 11. BONUS: What is it about Sherlock Holmes that fascinates you? How would you present your favorite character and stories to a new generation, and why?

I've been a fan of the stories for several years now and coming from an animation background, I'd love to make an animated series based on the novels. It's such a rich, quirky and fun world that I feel could work really well as a cartoon. There have been several animation adaptations of the novels already of course, but that doesn't say there couldn't be room for one more! I'm working on finding a fun angle to it thinking anthropomorphic animal characters in Victorian London could be interesting. If I was to pitch this project to a studio, I'd definitely think about the setting, story, and audience in more detail - at the moment it's more of a fun design exercise for me!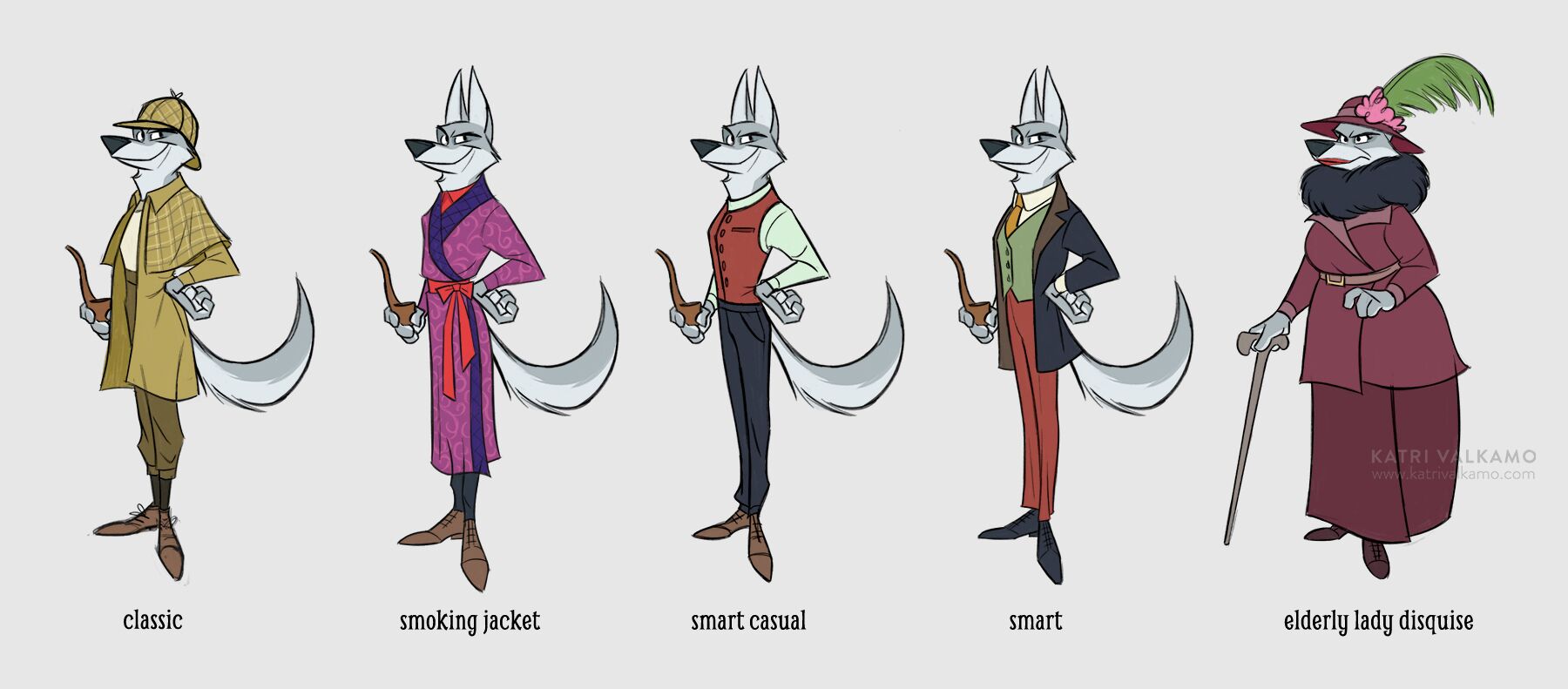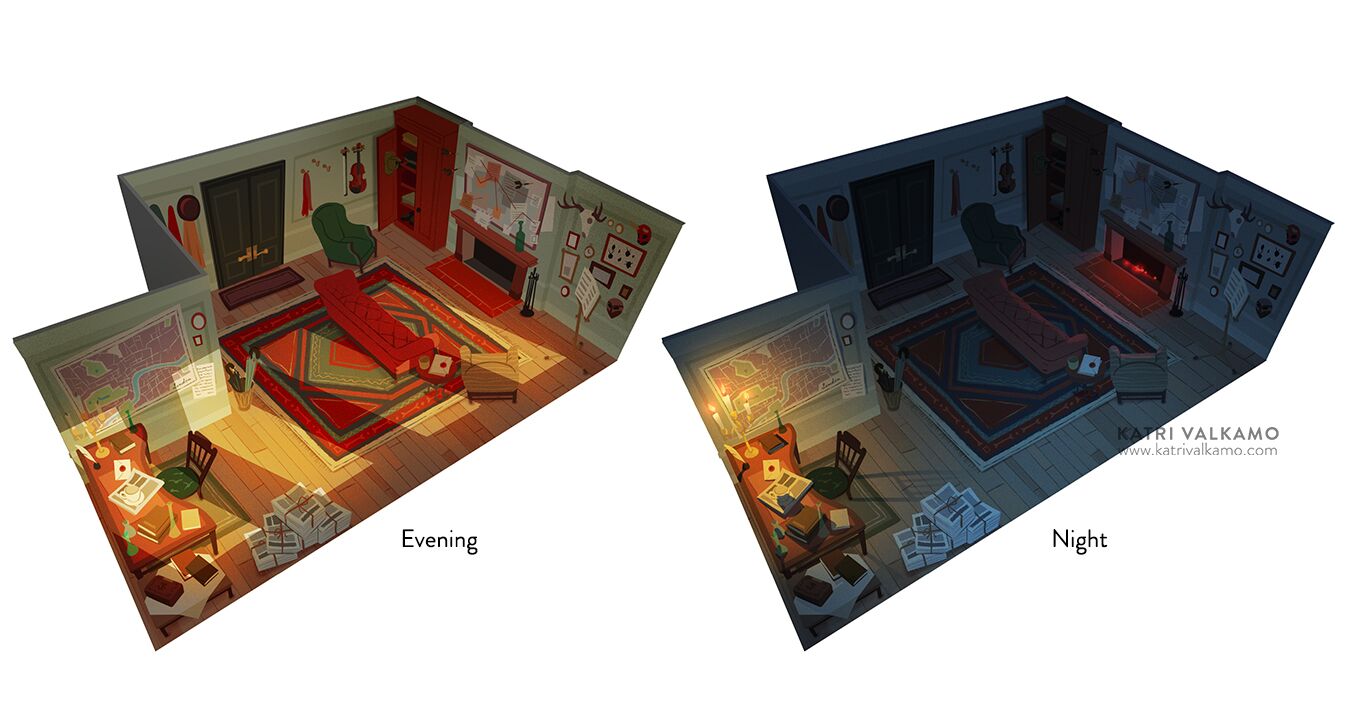 ---
To see more of Katri Valkamo's work visit her website or visit her Instagram.
I, for one, hope that her animated version of Sherlock Holmes finds a way to the big screen so we can all enjoy it!